Only two Indian companies have made it to the Corporate Knights and As You Sow 2022 Clean200 global list published on 31 January 2022. The list includes publicly-traded companies that are leading the way with solutions for the transition to a clean energy future.
Apple, Alphabet, Intel, TSMC (Taiwan), Iberdrola (SA), Cisco Systems, HP, Siemens are ranked top ten. The United States leads the ranking with 52 companies followed by Canada (18), China (16), France (12), Germany (9). The first report was launched in 2016. 35 countries make up the Carbon Clean 200.
Tech Mahindra, a star company of the Mahindra Group, is into information technology services and consulting. It employs more than 125,000 employs across the globe.
Siemens India is into constructing resource-efficient factories, resilient supply chains, putting up smarter building and grids, to cleaner and more comfortable transportation.
A report in Corporate Knights quoted Larry Fink, the CEO of the largest investment firm in the world, as writing in his 2022 letter to CEOs, "It's been two years since I wrote that climate risk is investment risk. And in that short period, we have seen a tectonic shift of capital. Sustainable investments have now reached $4 trillion."
He added, "…the tectonic shift towards sustainable investing is still accelerating. Whether it is capital being deployed into new ventures focused on energy innovation, or capital transferring from traditional indexes into more customized portfolios and products, we will see more money in motion. Every company and every industry will be transformed by the transition to a net zero world."
More than 1,000 companies have now committed to a net-zero-emission target in line with a 1.5°C future, representing US$23 trillion in market capitalization, more than the GDP of the United States.
The Clean200 companies are leading the way by putting sustainability at the heart of their products, services, business models, and investments, helping to move the world onto a more sustainable trajectory.
The report noted that this year's Clean200 companies rose to the top of a pool of 8,480 global firms based on rigorous assessment of the amount of revenue each company earns from products and services aligned with the Corporate Knights Clean Economy Taxonomy. They did so while ensuring that their businesses are not fundamentally offside important criteria for socially responsible investors, including being a company flagged by As You Sow's Invest Your Values platform, which identifies fossil fuels, weapons, private prisons, thermal coal, or having a record of systemically obstructing climate policy.
Key Findings
Geographically, Europe and the Americas each account for 37.5% of this year's Clean200, while the remaining 50 companies are headquartered in the Asia Pacific region. The United States dominated the 2022 list, with 52 companies on the Clean200, while Canada had the second largest share with 18, closely followed by China, which is home to headquarters of 16 Clean200 companies.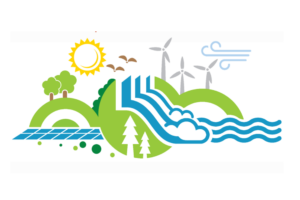 On average, 58% of revenues earned by Clean200 companies are classified as clean, which is up from 39% in 2021 and significantly above the 20% average clean revenue for their MSCI ACWI peers. These companies also fared well financially. On this score, as of January 31, 2022, the Clean200 has outperformed its MSCI ACWI peers by 3.94% since the Clean200 was launched in July of 2016.
The good news for our species is that the forces of pride and profit have shifted to support the emerging regenerative economy based on justice and sustainability, leaving the extractive economy to wind down.
"We will see this escalate as the transition kicks in and every company on the planet reduces emissions by 5% per year over the next decade."
The report notes, "We are happy to report that the Clean200 now has more than a five-year track record and is outperforming both the broad-based benchmark and its high-carbon global counterparts."
Corporate Knights, popularly known as CK, is the first print business magazine and research firm to be a Certified B Corp. It calls itself as the voice of clean capitalism.
a
Support Green Journalism
Dear Readers,
Since March 2013, SustainabilityNext (SN) has been educating and exciting thousands of entrepreneurs, executives and graduate students about the power of Sustainability in influencing our future. It's purpose is to inspire and provoke Indians to move swiftly from awareness to belief to ACTION.

As of December 2021, SN is India's most read digital magazine on the business of sustainability. It has been covering Green Business, Green Products, Social Entrepreneurship, Green Literature, Green Technology, among others. A youth section was added in 2021.

SN launched India's first Green Literature Festival (www.greenlitfest.com) in June 2021 to offer a robust platform for readers and writers to hold meaningful conversations.

For SN to grow and stay relevant it needs to transition from a grant and self-funded model to a community-funded and/or institution/corporate-funded model.
Looking forward to your timely and generous support.
Why Support SN – https://sustainabilitynext.in/support/
All supporters get two-year subscription to SN. You can Gift Subscription to your colleagues/friends/family.

For sponsorships and advertising please contact

Benedict Paramanand
Publisher & Editor
benedict99@gmail.com
a