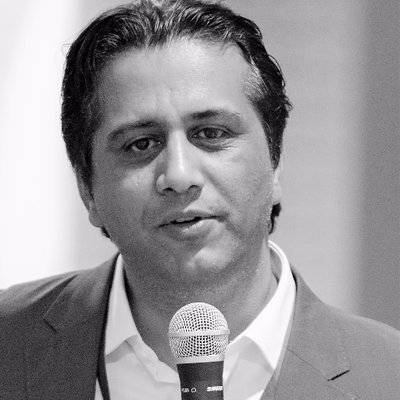 India's public healthcare sector has been in a self-created crisis for far too long. And if new governmental regulations are any indication, it is likely to get worse. That has not stopped a few intrepid doctor-entrepreneurs from imagining and transforming this sector quietly.
Dr. Ashwin Naik, pioneer of taking affordable specialty hospitals to tier-two and tier-three towns called Vaatsalya Hospitals, believes that the strategy for healthcare outreach to the poor has to be very different. Current big hospital approach is meant for the rich; for the poor, it has to be community driven.
Dr. Naik speaks in forums such as TED Talks, World Economic Forum, World Health Congress, about his radical approach to addressing public health crisis across the world. He is putting together best practices and thoughts from across the world in a book.
Excerpts of his chat with Benedict Paramanand, Editor of SustainabilityNext
Coming Back to India in the early 2000s
I was working on human genome project in a firm in the US which just took 3 years to deliver results while the government project couldn't even after working for 15 years. After we delivered it I was wondering about my next step.
I attended the 2001 TIE conference in the US where late Prof CK Prahalad gave a powerful talk where he said the coming decade was India's decade. I met him later, funnily in the rest room, and then followed up with a short discussion.
He inspired me to come back to India. I came back and started with a mission to take affordable high quality healthcare to smaller towns.
The Vaatsalya Story
After I came back to India I met a friend who worked in Belgaum. We set up Vaatsalya Hospitals in 2002. Today we have nine hospitals spread out in Karnataka and Andhra; serve about 500,000 out-patients and 50,000 in-patients a year.
The hospital chain has won several Indian and global awards for its model and service delivery excellence. The prominent awards are Most Innovative Healthcare Company by VC Circle in 2014 and India's ten most innovative companies by American magazine Fast Company in 2013.
After 12 years of running Vaatsalya, we decided to bring in a professional CEO.
No one doubted the viability of our specialty hospital in smaller town model. In fact, we were at the right place at the right time. Any new venture in healthcare is a 15 year effort.
Future Challenges
Big hospitals work on a 'Lightening Tower Model – sucking up all the doctors and patients into their hospitals in cities. We reversed this model. Today customers are willing to pay for affordable quality service but it is difficult to get doctors to go to smaller towns. There are enough number of doctors but are unevenly spread out.
Healthcare Organization of the Future
My fundamental belief is that the healthcare sector cannot be fixed by big hospitals. It has to be community-based preventive family care model. The healthcare today is modeled for the rich. When healthcare is to be taken to the masses this model breaks.
Healthcare organization of the future will have to follow four key principles.
Everyone plays – today the doctors play the game and everyone follows doctors' order. Everyone else is a bystander. In the near future, healthcare will become a collective responsibility of all stakeholders. Nurses will play a bigger role. The biggest role will be played by health coaches. Nurse will be the front end, and doctors the back end specialists.
Expand the playing ground – stop thinking about hospital and clinics as place of treatment. Healthcare will be delivered in schools, railway stations, offices, communities directly. This is not just my imagination. There are success stories, at scale, in a few countries like Japan, Brazil, and Netherlands.
Invite new players – Facebook might become the biggest health record holders. Just like in most other business transformations, even in healthcare, outsiders will change business and organizational model of healthcare.
Behavioral Change More Important – Focus will be on behavioral change in managing healthcare not so much treating sickness. For example, in Brazil healthcare workers work with families about behavioral change and manage their health plan.
Mental Fitness
Just like gyms for our bodies we need gyms for our minds. My next venture is into mental fitness, not mental illness. Started a chain called Seraniti with centers in Bengaluru and Pune. Seraniti integrates western psychological insights with eastern wisdom and practices. We have tied up with gym-chain Curefit to offer mind-fit sessions.