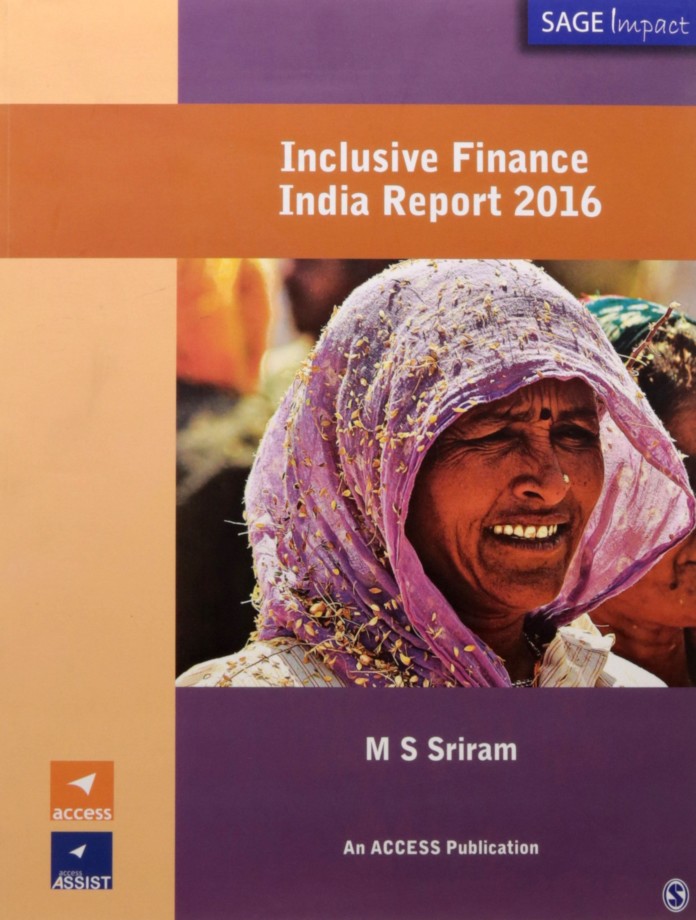 Inclusive Finance India Report 2016 provides in-depth, well-researched, and
well-analyzed evidence on how the financial inclusion agenda has progressed at
various levels.
The report covers a review of the performance of diverse institutional initiatives working in inclusive finance—banks, specialized banks, self-help groups, and microfinance institutions. It also covers the initiatives in technology that address last-mile delivery as well as provides an overview of new initiatives.
The report focuses on a larger landscape of financial inclusion while continuing to report progress on microfinance in mainstream financial inclusion activity. It tracks the growth of financial inclusion across institutional structures and delivery models, provides a better understanding of the complexities of the sector, and contributes and informs the policy development process on inclusive finance. It also informs banks and investors, both national and international; highlights key issues that require the attention of the financial sector and policymakers; highlights the positive impact of the sector; and identifies policy and practice gaps on an annual basis. The report involves participation by the RBI, Ministry of Finance, banks, apex financial institutions, technology service providers, business correspondents, and diverse delivery models.
This is the best reference book on the annual trends and progress of the financial inclusion and microfinance sector. It includes data-based analysis of all streams of financial inclusion with the most current information in terms of numbers and developments and is a must read for every practitioner in the financial inclusion
value chain.
M.S. Sriram is a faculty at the Centre for Public Policy, Indian Institute of Management Bangalore (IIMB), Bengaluru. He is also a Distinguished Fellow at the Institute for Development of Research in Banking Technology set up by the RBI. In the past, he was the ICICI Bank Lalita D Gupte Chair Professor of Microfinance and Chairperson of the Finance and Accounting Area at IIM Ahmedabad; on the faculty of Institute of Rural Management, Anand and was the Vice President (Finance and Information) at BASIX. He has also taught at IIM Udaipur, Solvay Brussels School of Business and Economics, Brussels, and the Azim Premji University, Bengaluru.
Sriram is the coauthor of three books Beyond Microcredit published by SAGE-Vistaar and two books on flow of credit to small and marginal farmers. He also authored the Inclusive Finance India Report 2015.