Transition to Green or sustainable logistics in India can be faster with greater focus on rail infrastructure. Traditional FMCG companies need to take the leap. India needs to focus on cutting waste. Excerpts of chat between Benedict Paramanand, Editor of SustainabilityNext with Manish Saigal, Managing Director with consulting firm Alvarez & Marsal, a thought leader on transportation and logistics. He was part of Dr. Rakesh Mohan's national task force on integrated multimodal logistics framework, the steering committee for the CII National Logistics Summit, and the CII national committee for ports.
What are the challenges for India right now in green logistics sector?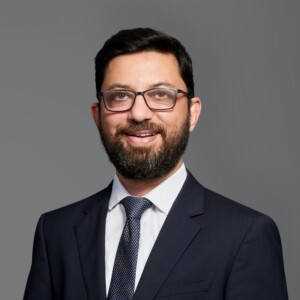 In the last decade or so, we notice a couple of key trends. Earlier, a lot of logistical operations were done in-house by companies in pharmaceuticals, FMCG, automotive, among others because they felt it was core to their operation. Now they recognize that they need to focus on their core business, which is to manufacture a great product, to understand customers better and to take the product at the right price in the market. They are now looking to outsource or work with people who can provide good quality infrastructure and put in place all the services right around it. This is a very strong trend that we have seen which has led to growth in capacity creation in this space.
Second trend is the way multinational companies function. They know that they will not be able to manage logistics in India because of complications around the regulatory setup and taxation. Even before GST was launched, our taxation system was very complex and multi-tiered. The other is the increased focus on regulatory and environmental compliance.
In this country if you go to a location like a Bhiwandi, a lot of structures are built on a noncompliant or a no man's land. While there have been companies working out of such facilities, but when incidents of fire or something similar happens, insurance companies to process the claim look for compliance. As a result, there's been a big shift in the mindset of consumers to shift to compliant facilities which meet their standards.
The single biggest factor that has driven the way we look at modern logistics of warehousing today is the advent of ecommerce companies and 3PL (third party logistics) companies. Today, two e-commerce companies put together occupy more than half of the total organized warehousing or Grade A warehousing in India. They are also very conscious of tying up with facilities which are greener, more sustainable because they also have very strict focus on sustainable logistics. For example, Amazon has a goal that by 2030 they want to be net carbon zero in their entire supply chain and that's what they need to kind of focus on.
How management consultancy firms like yours are gearing up to aid in this transition from a traditional to sustainable logistics?
Consultants like us play two critical roles – one is of a torchbearer. When there is a transition, and you don't have a playbook on how to manage the transition, you need people who can help you with that.
This whole transition to modern warehousing and to understand the benefits was not easy. One can't simply use the old playbook, so we get involved to help clients. We help them understand the impact, or rather the value of this transition from what they were doing to what they need to do.
We work with a lot of developers and logistics companies like Lodha warehousing park and logistics park and Welspun. We guide them how they should target the opportunity on the ground, the segment they should focus on and what should be their value proposition. So basically, help both the buyers and sellers to transition to this type of product or proposition.
Since green is capital intensive, banks and other local financial institutions do not fully understand the dynamics. So, we work with many global private equity funds who fund these platforms. Because of their global experience they want to use the same approach for a market like India. Then it's a question of how do you help these investors develop confidence and comfort that these projects will generate the right level of financial returns for them to invest in.
For instance, I had advised Bain Capital and Ivanhoe Capital to invest in Lodha's warehousing platform to develop 30 million square feet of large green, sustainable warehousing and logistics parks in this country. This is like a billion dollar of investment. Consultants like us are often hired to help these investors understand the value and the risks involved, and then make a more informed call.
We also do a lot of operational work like helping these guys set up facilities, building teams, decide which locations to go and set up warehouses, look at locations which are not very well discovered and where there could be a lot of infrastructure development potential and a lot of cargo potential. We help them identify and build projects in a different way than what otherwise they would have done.
Who are the top players in India in green warehousing?
The largest one will be IndoSpace. This is a platform that was built almost 15 years back and have more than 20 million sq. ft. capacity. The second largest would be Horizon Park. Horizon Park is funded by Blackstone, which is world's largest private equity fund, and they acquired a couple of companies. They acquired a platform called Embassy, part of the Embassy Group. They acquired All Cargo's logistics set up. They also acquired Hiranandani's logistics set-up.
There is a platform called ESR, which is a very large Chinese Fund that actually has set up their platform in India. There's also Welspun, part of the big textile company, Welspun. They also have a logistics park platform. And now even Adani is getting into it. Adani acquired a large 250 acre land parcel in Mumbai at Kalyan, they have developed warehouses there.
We talk about the change in talent profile for logistics in the last few years. Are there enough people available to manage the development of 200,000,000 square feet of grade A+ sustainable warehouses. The answer is no. When the point is that this is one area where we are seeing more and more people entering and I'm hopeful that over a period of time, this will get built as a more exciting career option for younger people.
I think we are in the first phase of professionalizing logistic enterprise in India, isn't it?
I would say it's the second. I think the first phase happened maybe just pre COVID when a lot of foreign capital started flowing into the country. Because when foreign capital starts flowing in, you typically can attract the right type of talent. And sometimes that capital comes with a rider that if you don't have the right team, we will not be able to invest. As a result, a lot of interesting new logistics businesses, tech-enabled logistics businesses got built out. There has already been several success stories of unicorns that got built in logistics in the last few years by young people. And now we are in the second wave, where more businesses are getting built out.
What are the challenges/pain points in transitioning from the second to the third phase?
One is real estate itself. It is very difficult to easily acquire 100-300 acre of land parcel anywhere in this country. Because there are archaic land acquisition laws. To beat this challenge, the government has come up with this whole multimodal logistics park policy where government has identified several locations across the country.
When two large e-commerce companies gobble up most of the new modern spaces, other industries like FMCG, consumer durables, pharmaceutical, automotive companies still operate from legacy facilities. I guess for a large scale adoption or transformation to happen, we need some of the more traditional industries also to participate in this and they have to show their commitment to operating out of greener, larger, more sustainable kind of facilities.
How big is the challenge of getting the right talent?
People are obviously training folks in India and a lot of these people are actually a combination of people who have worked in companies like this globally and they want to now come back and therefore they have their experience and we are also seeing the younger folks who want to build their careers in logistics.
Is sustainability in-built these days in logistics or is it the next phase?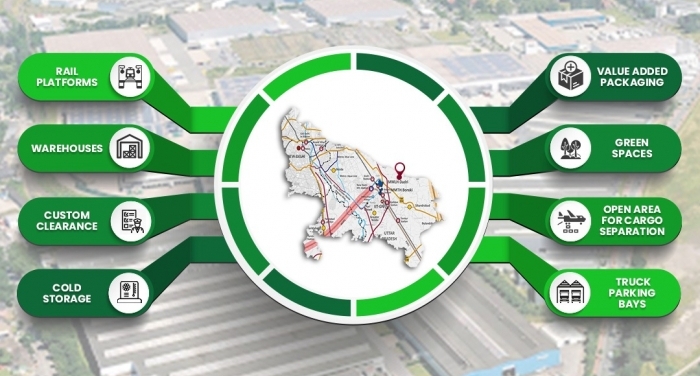 My personal view is that it is not clearly emerged even by developers or logistics companies. There is an additional cost of making it green. Only a handful of companies that are actually deeply committed to building Infrastructure or providing services which are truly green in nature. It is not a default option now for any large developer.
So there are industries like ecommerce, some of the three PL's maybe examples of companies from modern retail like IKEA, I'm seeing clearly a deep commitment and they are actually insisting on it, but the problem also is that look you can insist on such facilities going forward.
Today, if I have to run a certain operation and I need about 10 million square feet of warehouses is in the country, I won't find completely sustainable or green warehouses today. So, Amazon also has kind of swallowed that bitter pill.
And therefore, they are insisting that any new facility that they go to should be of certain specifications, which meets the requirement from a green sustainability perspective. They are still operating out of many facilities in the country, which are far from sustainable and green. That is that the hard reality.
What is the additional price that goes into a product which an end customer has to pay for green logistics?
It's a longer conversation. I would not really put it squarely as incremental cost for a green or sustainable warehousing.
How do you get green, either the use of materials that are more sustainable or you can design the facility in a way that there is a lot more open air and light in order to can reduce the consumption of power or energy. I've seen that the way technology is moving, the cost of such materials and the layouts and design are also coming down.
Are lorry aggregators able to scale and are they making a difference?
For me, aggregators are playing an interesting role. If you really look at the root issue that they are solving for, it is trying to create more demand-supply discovery. There is supply on one hand which is looking for demand and it is not finding it. We have worked on these models quite a bit and not just in India, but also globally hence we've seen the value these aggregators can add.
The problem the aggregators are facing right now is about how to make money. While some of them are actually funded so they can all do this fancy stuff. Yet they are struggling to make money and as a result there has been a challenge in continual focus on profitability and being selective about the kind of business they pick.
India is not developing the rail and water sufficiently to make it more sustainable and clean. Your thoughts
Rail is a sad story right in India. If you go back 30-40 years, post-independence, rail share in overall freight was as high as 60%. This has come down to less than 20% now. And this is despite India having one of the densest rail networks in the world. Indian Railways loses money on passenger transportation and again it is political.
The Government recognized that there is a problem. To address this, we have two projects under Dedicated Freight Corridor plan – one is the Delhi-Mumbai Industrial Corridor (DMIC) and the Eastern Dedicated Freight Corridor. These are dedicated corridor only for freight. DMIC will be operational fully operational in next maybe three to five years. Here all the trains are double stack trains, so basically you can do 2 containers and you can move this on a superfast speed, non-stop from/to Delhi-Mumbai. This reduces the time that you take and can carry double the amount of cargo. So, it reduces the cost per kilo, and it is a welcome sign. I believe this is going to have a very positive impact on how the freight will transition to rail because as a logistician. Any cargo which has to move beyond 500 kilometer rail is 25% cheaper and more energy efficient than road.
In the next five years, what are the two or three things that we really need to rapidly make it green logistics?
I think big focus has to be on energy transition and fuel transition. I would say the biggest contributor to environmental problems and also fossil fuel dependencies are trucking industry. Government of India is deeply committed to transitioning the overall mobility to greener and cleaner. That's where all the electric vehicle related transition is taking place. While some good progress has been made on the ground in two wheelers, three-wheelers, but still I would say we are scratching the surface as far as commercial vehicles are concerned.
In the next five years, I believe you will see that change. You will see trucks that will run on hydrogen or electric batteries. This is going to be a big change because that'll change literally the way trucking industry or the transportation networks work because you'll need to think about newer types of trucks, charging networks across the country, new economic structure of how to make that happen because the trucks would be expensive. You need some support in the form of subsidies and all of that. It is a big change coming our way and it's already started happening.
The third would be a lot of focus on efficiency and wastage. In my view that also is a very important sustainability topic in the industry. For example, there is a lot of wastage that we have on the ground when it comes to food because of inadequate quality of logistics – storage, transportation temperature control. So, we waste a lot of material in this country.
It is like a circular economy where you wastage more so you end up producing more. You are kind of using the ecosystem a lot more than what you should. This hurts the economy and the environment. I believe there will be a lot of focus on circular economy-oriented businesses where people will focus on reducing wastage and there is reverse logistics model where damaged products are brought back and recycled/reused. There is a logistics play there and so the whole circular economy, circular logistics is going to be again a very interesting theme going forward.