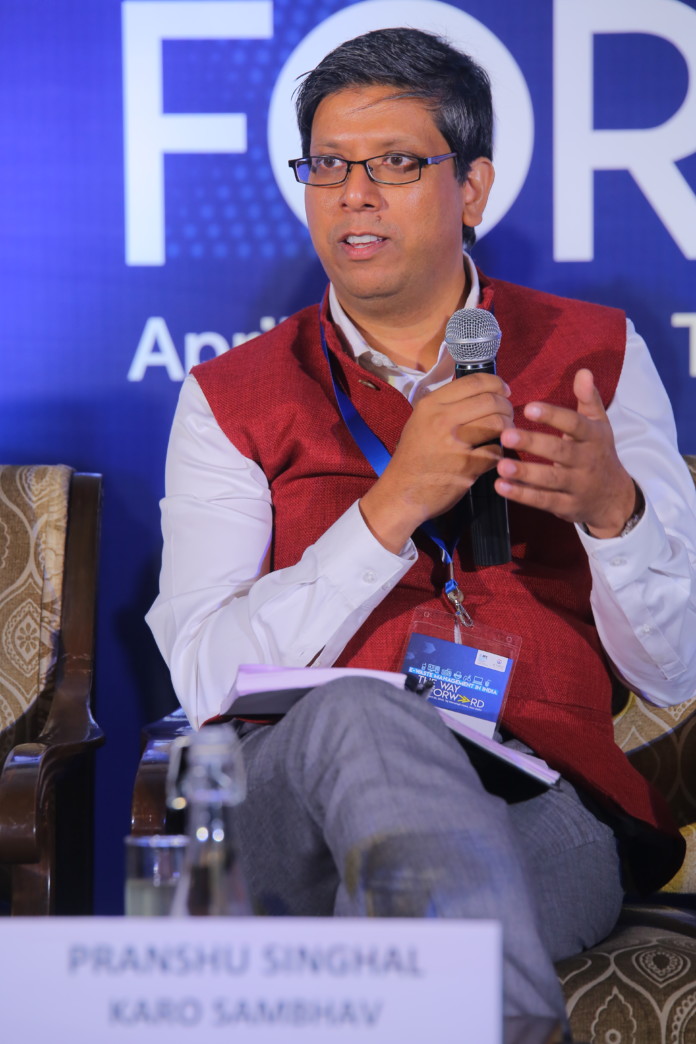 Karo Sambhav translates to 'Make Possible'. We are a social enterprise with the mission to solve India's waste management challenge. We collaborate with producers and enable them to close their material loops by designing and implementing Extended Producer Responsibility (EPR) programmes.
As India's leading e-waste Producer responsibility organisation (PRO) we believe in steering the way e-waste is managed in this country by putting accountability, transparency and trust in the system.
At the heart of Karo Sambhav's approach is our relentless conviction to create inclusive, sustainable, scalable and transparent systems for e-waste handling in India, that creates equitable opportunity and fair value for every stakeholder in the value chain. Our innovative and data-backed tech platform, along with our country wide grassroot driven ecosystem connects all the stakeholders into an integrated formalised e-waste management chain and enables an environmentally conscious and sustainable management system.
Through its extensive programmes, Karo Sambhav has sensitised over 3 million individuals and collected over 10,500 Tons of E-Waste for responsible recycling since 2017.
Karo Sambhav has worked with over 2791 schools, 500 plus bulk consumers and 5000 informal sector workers across 28 states and 4 union territories.
Last year in October 31 leading companies in the industry joined forces to launch Asia's largest, first-of-its-kind, producer-led and owned venture for creating a formal plastic circular economy in the country under the Karo Sambhav banner. This includes the likes of Coca-Cola, Pepsi and Bisleri.
Karo Sambhav is aligning the sector around a common objective and vision by its partnerships with IFC, GIZ, IIIEE, MeitY and other such organisations. It became the first PRO from Asia to join the WEEE Forum with its head office in Belgium. We believe this association will help us to set standards to optimise each stage of the e-waste value chain. We plan to continue to work in all areas that enable enterprises to close material loops and drive circular strategies in India.
What's the current e-waste disposal scenario in India today?
According to the Global E-Waste Monitor 2017, India is the 4th largest producer of e-waste in the world, generating about two million tonnes of e-waste every year. Over 95% of e-waste is said to be recycled informally, not only harming the environment but also the people who are involved in the recycling process.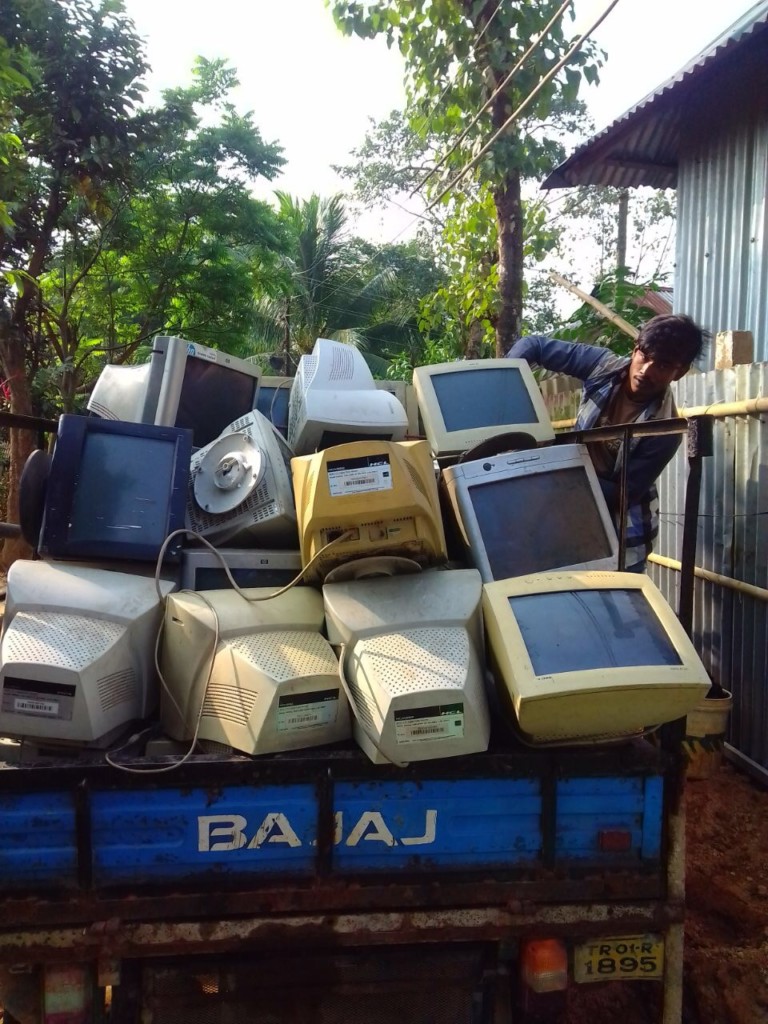 However, this situation has definitely improved over the last two years. Indian government brought out the E-Waste (Management) Rules 2016 which came into effect in 2017 and was further amended in 2018. These rules are based on the principle of Extended Producer Responsibility (EPR) making the producers of electrical and electronic goods responsible for ensuring the end-of-life treatment of the products they put on the market. These new rules have set clear collection targets and require producers to spread awareness amongst consumers on this issue.
Karo Sambhav has been working with several producers to develop and implement holistic EPR programmes. We develop socially responsible, and financially sound circular solutions by collaborating with disintegrated players across the waste value chain. This value chain comprises of producers, brands, consumers, bulk consumers/offices, waste pickers, waste aggregators, responsible recyclers, regulatory bodies, etc.
In the past few years, we have observed that the concerns have evolved from "Why do we have EPR obligations? to What to do under EPR obligations? and now to How do we implement this better?" The mindset changes amongst the producers and bulk consumers has seen a significant evolution. They are trying to find ways to address the issue rather than how to avoid implementing the rules.
Government too is showing willingness to enforce these rules. However, there is a long way to go for systems and processes to get standardised. We are fully committed to make this transition faster.
Are Indian laws promoting or inhibiting e-waste disposal?
EPR based rules have led to development of collection systems which enable movement of electronic waste from informal recycling to formal recycling. However, it still requires a great deal of work. For EPR to become truly effective harmonised implementation and a level -playing field for producers must be enabled. In addition there is a need for:
Capacity building of enforcement bodies
Development of an online monitoring system based on mass balance approach which enables traceability
Introduction of standards in the e-waste value chain
Setting up of recovery targets for recyclers
What's the e-waste to wealth – paradigm in India – please elaborate as much as possible?
E-waste is a resource if recycled responsibly. Urban mining defined as "the process of reclaiming compounds and elements from products, buildings and waste" has the potential to replace traditional mining if e-waste could be responsibly recycled.
The estimated value of recoverable materials in e-waste during 2016 was $55 billion, which is more than the 2016 GDP of many countries. The "Global E-waste Monitor 2017" has forecasted a 17% increase (522 lakh metric tonnes or 6.8 kg per inhabitant kg/inh) in e-waste by 2021.
What are the practical challenges in collection?
There are different challenges with regard to collection for different stakeholders
Bulk Consumers
Bulk consumers are largely unaware of their legal liability for E-waste management and filing E-waste returns. Bulk consumers usually demand recycling certificates while expecting refurbishment prices e.g. bulk consumers usually expect over INR 1500 per laptop whereas if the laptop is responsibly recycled it can only fetch returns of around INR 100.
Individual Consumers
Unlike European countries, the consumer in India is not motivated enough to drop E-waste for free at collection centre or points without receiving a high monetary return or other incentives. Responsible PROs despite deep awareness and engagement programs are unable to collect E-waste from individuals in meaningful quantities
Government institutions
PROs have very limited access to waste from Bulk Consumers, especially government organisations as the concept of PROs is still not mainstream.
For instance, a platform like MSTC which is used for selling scrap material including E-waste by most public institutions does not allow PROs to use its platform. CPCB now recognises PROs and issues authorisation as a stamp of approval, however it has so far not communicated to MSTC that PROs can also do transactions on its portal
Informal Sector Collectors
Informal sector collectors were mostly also engaged in informal dismantling and only did cash transactions. This has changed overtime with our efforts of integrating them into the formal sector. The first step in this involved, training of informal sector workers, helping them with government approved ID cards like Aadhar cards, opening their bank accounts and setting up of GST for their small businesses, improving their financial literacy and enabling them to move from cash transactions to electronic transactions.
Has Karo Sambhav conducted any research on this subject in the recent past
Karo Sambhav constantly collaborates with various organisations on the issue of e-waste. We had collaborated with International Finance Corporation (a part of the World Bank Group) on the India E-Waste Programme that ended in March 2019. The Programme aimed to develop a productive E-Waste management ecosystem and facilitate the establishment of an industry-led solution for the E-Waste challenge in India.
As a part of this programme "E-Waste Roadmap 2023-A compilation of thought pieces from sector experts" and a report on "India E-Waste Investment Potential" with Intellecap was also brought out. Karo Sambhav, IFC and International Labour Organisation also collaborated to bring out a manual 'Work Improvements for Safe Home' (WISH) on safe working practices for informal sector workers.
How will this lockdown affect e-waste scenario in India?
This importance of technology and our devices has grown manifold during this lockdown. Simultaneously there is a recognition of the effect that irresponsible consumption has had on the environment. A renewed focus on sustainable consumption will hopefully inspire more efforts in the direction of responsible management of e-waste using the right channels that protect human health and environment.
In terms of operations in the sector the lockdown has definitely affected the collection, transportation dismantling and recycling of e-waste. However, we will try our best to let it not hamper the overall collection. Since social gatherings are being discouraged in the near term, it may also affect our awareness and collection drives which are done within organisations and communities for employee and resident groups.
We have increased focus on our digital awareness and are encouraging people to identify e-waste in their households and make a resolution to responsibly recycle it once the lockdown ends.
Are any of the foreign countries dumping e-waste in India?
Dumping of e-waste by foreign countries is not allowed under the Basel Convention to which India is a signatory. The Basel Convention seeks to prevent the export and dumping of hazardous wastes in developing countries.