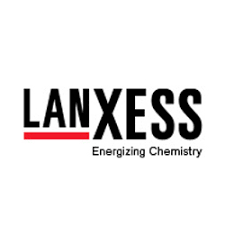 LANXESS India Private Limited, the Indian subsidiary of the Euro 7.7 billion specialty chemical giant LANXESS AG with its significant investments in manufacturing facilities in Gujarat and Madhya Pradesh, has invested in various sustainability measures and CSR initiatives. The German entity operates in 25 countries which is known for development, manufacturing and marketing of chemical intermediates, additives, specialty chemicals and plastics.
The company is significantly investing in sustainability projects in Nagda (MP). With the start of its co-generation plant, LANXESS is able to meet most of its energy demand at its Nagda site. The cogeneration plant which is fueled by biomass fuel utilizes soya husk residue to meet most of the power and steam requirements of the business unit Advanced Industrial Intermediates (AII) plant of LANXESS at the site. It cut carbon footprint by 70,000 metric tons of coal per year equivalent to avoidance of about 95,000 tons of CO2 emissions per year. With an investment of more than EUR 100 million in the plant, LANXESS seems to have raised the bar for sustainable development in India.
Its waste water post-treatment plant was also commissioned at the Nagda site. This plant proved to be a great boon in the water stressed region as the site has become a zero liquid discharge facility and ensures reuse of wastewater. The water recovered from the wastewater post-treatment plant is used for the production processes. This project significantly reduces dependence on conventional water sources and prevents the contamination of water of river Chambal, which is the primary source of water for the villagers downstream.
The company has set up VOC off-gas incinerator, liquid waste incineration facility with recovery of HCl and recovery of steam from waste heat, and treatment of domestic effluent from Grasim colony for recovery of water for process use.
In October 2017, the company undertook the maintenance of overhead water tank in Mehatwas (Gujarat), with the objective of providing a reliable water storage facility. Installation of solar street lights in Mehatwas and Durgapura facilitated electricity supply in the villages.
Since 2009, LANXESS India has been making continuous efforts in creating "Green Zone" at its site in Jhagadia. Over the years LANXESS has increasingly migrated from road to rail transportation, reaching up to 90%, for exporting consignments to the port, thereby reducing Level 3 Carbon Emission in transportation. The company successfully achieved their goal of planting 7000 trees in and around the Jhagadia site to create a 'Green Zone'.
As a part of LANXESS' vision of sustainable development, various awareness campaigns have been conducted in Nagda and Jhagadia. Every year on the occasion of World Environment Day, the company organizes various competitions among local children with concept of protecting environment. LANXESS employees from Nagda performed a Nukkad Natak (street play) based on the theme 'Raise your voice, not the sea level'. This play was carried out at four strategic locations in and around Nagda in order to create awareness about environment protection
LANXESS works closely with the local authorities in developing the regions where it operates on all fronts through its inherent belief of 'safety and quality before profit' and its inclusive thought process. "Good for business, good for society."
Disclaimer: The above is an edited version of the company's report sent to this magazine