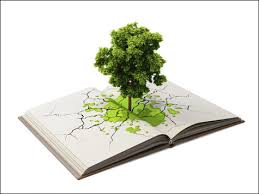 In an effort to promote Sustainable Development Goals and carbon neutrality across the national universities and higher educational institutes the Energy Efficiency Services Limited (EESL), a joint venture under the administration of Ministry of Power, has signed a Memorandum of Understanding (MoU) with Technology, Education, Research and Rehabilitation for the Environment (TERRE), a global NGO. The MoU is for setting up a launch platform for kick-starting actions on carbon neutrality in educational institutions.
TERRE and EESL will work together to propose nation-wide projects, across educational institutes/campuses in India. These projects will transform the higher educational campuses in India into hubs for energy efficiency, renewable energy, emission reduction and air-pollution abatement. All India Council of Technical Education (AICTE) is supporting this much needed partnership.
As a part of its partnership with TERRE, EESL will jointly prepare guidelines for a benchmark survey of the institutes that have taken pledge for Not Zero-Net Zero. EESL will also hold workshops for energy audits, make available the guidelines for aggregating demand, set standards for super-efficient appliances available in the market for developing energy efficient plans and map out emission reduction strategies.
EESL, using its ESCO models (CAPEX and PAYS) will finance the replacements of existing inefficient appliances and set in motion the processes to make campuses and infrastructure of the educational institutions energy efficient.
EESL and TERRE would identify research areas for net-zero campaigns to benefit the industry and consumers and create a fund for research on sustainable energy. They will also arrange field visits of interested national/international entities to these institutes to showcase the best practices under the "Knowledge-Exchange-Program (KEP)"
EESL is a joint venture of NTPC Limited, Power Finance Corporation, Rural Electrification Corporation and POWERGRID, Energy Efficiency Services Limited (EESL) was set up under Ministry of Power to facilitate implementation of energy efficiency projects. EESL is a Super Energy Service Company (ESCO) that seeks to unlock energy efficiency market in India, estimated to at Rs. 74,000 crore that can potentially result in energy savings of up to 20 per cent of current consumption, by way of innovative business and implementation models. It also acts as the resource centre for capacity building of State DISCOMs, ERCs, SDAs, upcoming ESCOs, financial institutions, etc.
TERRE is a global non-profit, non-partisan and independent organization dedicated to sustainable solutions. TERRE (Technology, Education, Research and Rehabilitation for the Environment) works with communities to create demonstrations that inspire the similar initiatives like renewal of water bodies, urban forestry, renewable energy, waste management and energy efficiency. One of the flagship projects of TERRE is Smart Campus Cloud Network (sccnhub.com). SCCN is a global network of the education campuses of schools, colleges, institutes, and universities committed to make a tangible contribution to the United Nations Sustainable Development Goals (SDGs) through the projects in the campuses.