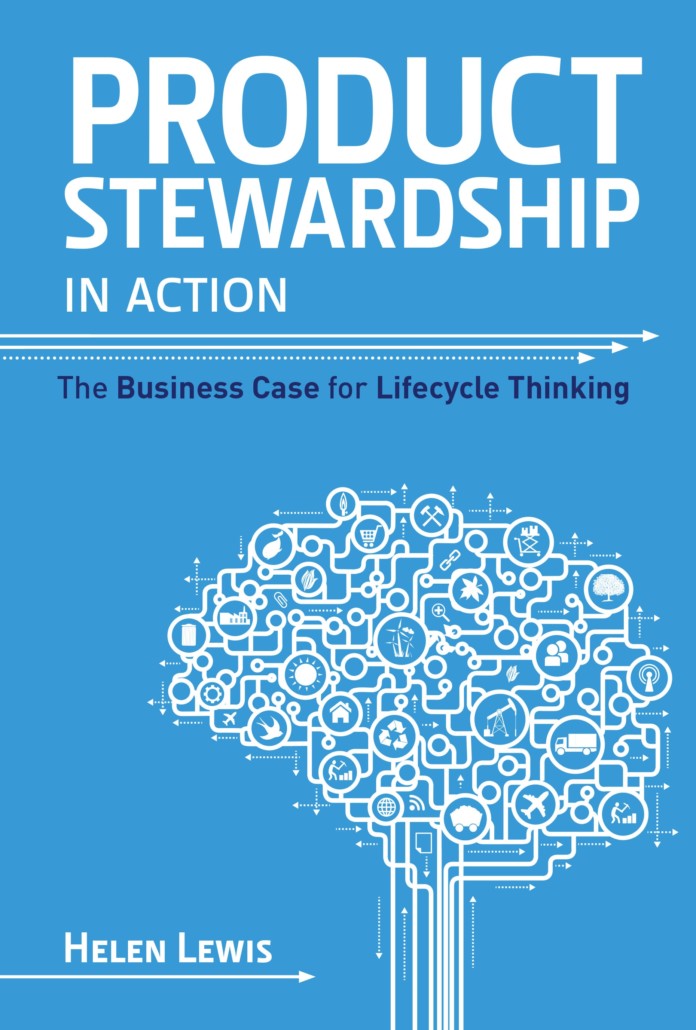 by Helen Lewis, December 2016, Greenleaf Publishing
The book describes how and why leading companies are taking responsibility for the environmental impact of their products and packaging. Product stewardship, often referred to as "extended producer responsibility" or EPR, is the idea that everyone that benefits commercially from a product, including manufacturers, distributors and retailers, has a shared responsibility to minimize its
environmental impacts.
Written primarily for a business audience, it draws on the knowledge and experience of industry practitioners and other experts to provide a structured approach to product responsibility within firms. This will help those new to the field, as well as more experienced practitioners, to develop an effective response to stakeholder concerns about the environmental impacts of their products and packaging.
HELEN LEWIS has been involved in product stewardship for many years in industry, academic and government roles. She is currently CEO of the Australian Battery Recycling Initiative and an Adjunct Professor at RMIT University.