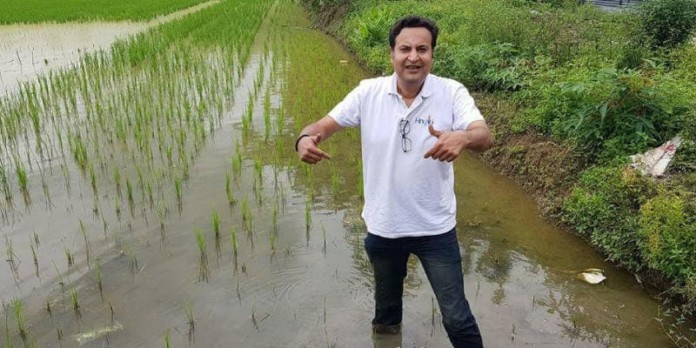 India finally has a start-up that can boast of having found a near holistic solution to farmers' woes. It has the vision and the technology to change the sordid story of Indian farmers to a happier one. No wonder the World Economic Forum picked it as one of the 60 plus start-ups that would change the world in June 2018.
The Ahmedabad-based MyCrop Technologies aims to reach out to 5 million farmers globally by 2022.
What's on the Plate
Assists in creating a data-driven organization by leveraging Big Data and delivering insights in actionable manner.
Advises deployment of Blockchain to make engagement with stakeholders more trusted and transparent.
Helps engage with the farmers, value chain players and partners more effectively using UX, GIS and Com Technology
Optimizes delivery using Artificial Intelligence and Machine Learning to serve all touch points holistically.
MyCrop is building an ecosystem which comprises of stakeholders — input companies, buyer companies, NGOs, finance institutions, government bodies, and extension service providers to empower the farmers and increase the productivity.
It uses smart combination of Big Data, Sensors, Drones, UAVs and UGVs, and Intelligent Algorithms to collect the data, analyse it, and provide it to farmers in the simplest way possible, i.e. directing them about their 'next step'.
MyCrop is the brainchild of Deepak Pareek an electronics engineer, studied business strategy and has extensive experience in the IT industry. He has said that he believes in Education, Environment and Empowerment – the 3Es – as keys to Sustainable and Inclusive Social and Economic Development.
His board has Jack Sim, the founder of the Restroom Association of Singapore, the World Toilet Organization, the World Toilet Day initiative and Bottom of the Pyramid (BoP) Hub. And Prof. M. Moni, former Director General of National Informatics Centre, Government of India.
Technology and right business model can be game changers, but they can succeed only when backed by political will. Indian agriculture can progress only when it can come out of the grip of political vested interests. Perhaps technology can loosen that grip sufficiently!