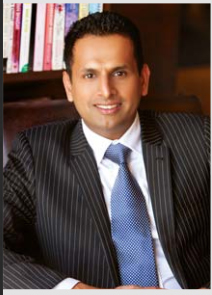 The Indian state of Punjab has set a goal of becoming completely sustainable in energy generation and is increasingly turning to solar to power its industries and farms.
At the inauguration of the state's largest solar project – the 34 MW PV plant in the district of Bathinda – Punjab's New and Renewable Energy Minister Bikram Singh Majithia said: "We are committed to developing Punjab as a fully sustainable state. Ensuring the state's upward development trend is important and therefore energy security is critical."
Majithia added that the state government had "opted to take an aggressive step by turning to solar energy for fueling energy needs of our industries and farmers. Through projects like these we are ensuring that our immediate future as well as that of our coming generations will be more secure and avert an otherwise polluted future."
Welspun Vice Chairman Vineet Mittal added that the solar project had strengthened the company's "partnership with the state of Punjab and advancement of the state's utility-scale solar industry."
The Bathinda plant will feed 48 million units of energy into the Punjab state grid annually over the next 25 years, mitigating more that 1.3 million tons of carbon dioxide emissions, according to the company.
Welspun has signed a memorandum of understanding to develop a further 151 MW in Punjab and is targeting 11 GW of renewable installations across India. To that end, the company is planning to install 5 GW of capacity in the next few years, with 1 GW of that to be commissioned within the 2015-2016 period. The company is currently active in eight of India's 36 states and union territories.
http://www.pv-magazine.com/news/details/beitrag/punjab-aims-for-full-sustainability_100021474/#axzz3oWQAY8Ck