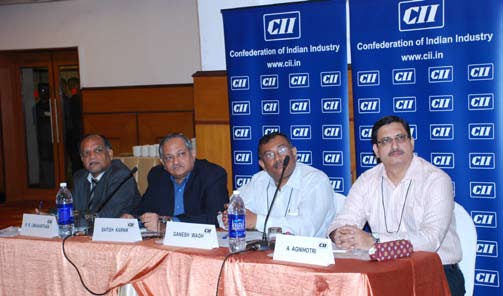 Dr. Aniruddha Agnihotri, Head-Health Safety Environment, TCS, gives a glimpse into how TCS is managing to align fast growth strategy with sustainability strategy
TCS has grown multifold in the last decade – from a small IT company to offices in almost 60 countries with around 300,000 employees globally. We have 200,000 plus employees only in India, about 120 offices across India and out of those a lot of them are large campuses spanning from over 25 acres to 100 acres.
When we got down to the task of mapping our sustainability strategy we felt like we were re-designing the plane while we were flying. There was large growth and rapid growth and we were trying to see how we could manage it sustainably.
Looking at the growth strategy, this is where business strategy has to be integrated with sustainability strategy. We were planning to re-design 10 large campuses covering 50 to 100 acres and almost 25 million sq.ft. This was the opportunity that was presented to us and it was at that point of time different strategies merged. First thing we did was to identify our material issues in terms of impact on the environment. It was water, energy, carbon, and waste like most companies. We looked at all the campuses and the growth that we were planning. Our sustainability strategy was to make all our campuses green. So we opted for designing of these campuses to LEED Gold Standard (Leadership in Energy and Environmental Design).
We had specific outcomes designed into this strategy. All our campuses were designed on an average to be 20 to 25% more energy efficient. Part of the strategy was to decouple business growth with carbon footprint and other footprints like water and waste by reducing our specific footprints. We reduced water consumption by 50%, we had new plumbing systems, new water use mechanisms. All the campuses were designed for a zero liquid discharge, recycling of previous sewage to 100 % levels. For a commercial building we wanted to have zero solid waste discharge. For this we designed bio digesters, designed vermin-composting units, organic waste converters, all these are used to convert wet waste into manure and this will be used in the facility. Luckily since we have large campuses we have large amounts of vegetation so the entire waste is recycled and used in the campus.
Aligning Design & Equipment
This is not an easy task, when you talk about design; this is where collaboration between design teams, sustainability teams and management has to happen at a fine level. When companies struggle with sustainability issues they have a silo approach where strategies don't go hand-in-hand.
The second important aspect is the IT component. We are an IT company so we have huge assets in terms of servers, laptops, computers, routers which is IT intensive set up and that consumes significant amount of power. If you do an analysis of the power consumption in a typical IT campus, almost 20 to 25% of power will be consumed by IT equipment. This is another area which we identified, IT equipment was evolving, we were automatically getting the benefits of this efficiency but given a much focused approach in trying to ensure whatever phase out of old IT equipment was happening was regularly monitored and replaced by more and more energy efficient equipment.
So today all our laptops and computers comply with a standard called EPEAT (Electronic Product Environment Assessment Tool), is the definitive global rating system for greener electronics. All our IT equipment is moving towards EPEAT gold standard. Businessto- business is also leveraging on existing process and also building into a focused approach with replacing IT equipment.
Green Data Centres
Data centers are huge consumers of energy. This is another area which has huge potential, we have taken a specific target which is data center energy efficiency, the metric for that is PUE that is Power Usage Efficiency and we are trying to match global standards. Google and Microsoft have highly efficient data centers. The PUE is the ratio of total power and IT power, the ratios range anywhere between 1.2 and above and the most energy efficient data centers are around 1.2 PUE, the cooling power has to be nil. We are targeting 1.65 because of the climatic conditions.
Data center efficiency, IT efficiency and combined with infrastructure efficiency, I think we have taken steps to ensure that with our focused approach and rapid growth, dove-tailed with sustainability approach and integrating all this has long term targets till 2020.
Highlighting the approach and how you have to re-design the plane when you are flying, there are no second chances as investment would have already been made and shouldn't lose the opportunity. It is very important and crucial that we start re-thinking, re –imagining while you are at it and identify opportunities in a smart manner.
Edited Excerpts of the talk at the CII Conference on Responsible Growth recently, in Mumbai