The Coca-Cola Foundation (TCCF) has provided a grant to Saahas, a non-profit organization working towards waste management, for setting up sustainable waste management infrastructure in 30 villages around the Panna National Park, over the next two years.
This partnership is aimed at supporting the local government-run initiative towards waste management, along with the Ministry of Tourism, Madhya Pradesh under their initiative 'Clean Destinations'. The initiative also embraces the Government of India's 'Swachh Bharat' mission, aimed at strengthening sustainable waste management practices across the country, especially in villages.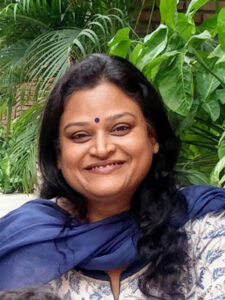 Sonia Garga, Program Director at Saahas expects this project to become an example of sustainable waste management practices for national parks and natural tourist attractions.
To her, "National parks pose unique challenges due to their remote location and large waste generation by tourists. However, they also offer a great opportunity. The message of sustainable living can be conveyed very impactfully in these pristine surroundings and the parks have the potential to take this message far and wide through the large number of visitors coming from all over the country."
The key focus of this Solid Waste Management (SWM) program encompasses setting up infrastructure for waste collection and transportation systems ensuring creation of end destinations for all waste categories. Additionally, it incorporates information, education and communication (IEC) and awareness campaigns to bring about behavioural change among tourists towards waste segregation and management.
The Madhya Pradesh Tourism Board will play a pivotal role in implementing the project, with different state government departments and institutions including the forest, rural, urban and revenue department along with the district panchayat office. The department has extended its immense support by providing the land for setting up of collection infrastructure along with necessary civic amenities across 30 villages to ensure sustainability of SWM systems.
Saahas is a Bengaluru-headquartered not-for-profit. Set up in 2001, it works with government institutions, communities, businesses, and lawmakers to bring attention to best practices in the management of solid waste and also establishes collection and processing infrastructure. Saahas also works towards providing better livelihood opportunities for the informal sector.

The Coca-Cola Foundation is the global philanthropic arm of The Coca-Cola Company. Since its inception in 1984, the foundation has awarded more than $1 billion in grants to support sustainable community initiatives around the world, including protecting the environment, empowering women, and the overall well-being of communities through education, youth development, arts and culture and economic development.
https://www.coca-colacompany.com/shared-future/coca-cola-foundation
a
Support Green Journalism
Dear Readers,
Since March 2013, SustainabilityNext (SN) has been educating and exciting thousands of entrepreneurs, executives and graduate students about the power of Sustainability in influencing our future. It's purpose is to inspire and provoke Indians to move swiftly from awareness to belief to ACTION.

As of December 2021, SN is India's most read digital magazine on the business of sustainability. It has been covering Green Business, Green Products, Social Entrepreneurship, Green Literature, Green Technology, among others. A youth section was added in 2021.

SN launched India's first Green Literature Festival (www.greenlitfest.com) in June 2021 to offer a robust platform for readers and writers to hold meaningful conversations.

For SN to grow and stay relevant it needs to transition from a grant and self-funded model to a community-funded and/or institution/corporate-funded model.
Looking forward to your timely and generous support.
Why Support SN – https://sustainabilitynext.in/support/
All supporters get two-year subscription to SN. You can Gift Subscription to your colleagues/friends/family.

For sponsorships and advertising please contact

Benedict Paramanand
Publisher & Editor
benedict99@gmail.com
a