Sixteen leading Indian real estate companies including prominent industry leaders Mahindra Lifespaces Developers, JSW Steel and Lodha Group signed up to form a charter in February 2022 to reduce the climate impact from the real estate sector. The charter will facilitate the process of transitioning to a net-zero building and construction sector. Companies are being told that net-zero is an opportunity, not an obligation.
World Resources Institute (WRI) India along with partners Alliance for an Energy Efficient Economy (AEEE), EcoCollab and Mahindra Lifespaces, launched a voluntary business charter 'Value-chain Approach to Decarbonizing the Building and Construction Sector in India'.
This business charter took shape after consultations with 150+ key stakeholders through June-July 2021 on four key themes: designing net-zero buildings, construction and operations, occupiers' perspectives and material efficiency.
Houses built now will have a life span of 40 to 60 years. Hence, decisions taken now will have an impact on the thermal comfort, energy use and GHG emissions over the lifetime of these buildings.
Create Awareness
Currently, the lack of implementation of low-carbon strategies including existing energy efficiency guidelines, data on embodied emissions of various materials, pilot demonstrations or case studies are key barriers. There is also a lack of consumer awareness and capacities across stakeholder groups such as architects, contractors, and site engineers. In the newly released Business Charter, stakeholders identified priority action areas across the value chain:
Adopting science-based emission reduction targets and climate-responsive design strategies
Mainstreaming climate-aligned building codes and standards as well as low-carbon materials
Improving operational efficiency and enabling the low-carbon pathway through policy support
Signatories will lead the way forward together on these actions by first devising a plan of approaching each of these priorities through working groups and other such industry-led engagements.
Leading the charge, Anand Mahindra said: "Businesses that judiciously plan their green portfolio, businesses that are on the path to providing alternatives, businesses whose products and services embody and encourage environmental and social responsibility, businesses that have built new models of sustainability are the businesses that will sustain, and indeed thrive, in the future. I call upon the Indian industry, their CEOs, and all real estate businesses and stakeholders to join forces to raise our ambition. Let us accelerate the necessary business transformation to put the Indian building and construction sector on a net-zero pathway."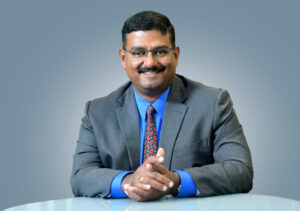 Arvind Subramanian, MD and CEO, Mahindra Lifespaces, said, "Net Zero is an opportunity, not an obligation, for the real estate sector in India. The combined commitments and actions of the signatories of this charter will help galvanize positive steps today, for a better urban future tomorrow." Dr Satish Kumar, president and executive director, AEEE: "If we aim to decarbonize the building sector, then there is a need to look at the sector in a holistic manner, covering greenhouse gas emissions from operational and embodied carbon along with the impact of the building sector on water and air."
a
Support Green Journalism
Dear Readers,
Since March 2013, SustainabilityNext (SN) has been educating and exciting thousands of entrepreneurs, executives and graduate students about the power of Sustainability in influencing our future. It's purpose is to inspire and provoke Indians to move swiftly from awareness to belief to ACTION.

As of December 2021, SN is India's most read digital magazine on the business of sustainability. It has been covering Green Business, Green Products, Social Entrepreneurship, Green Literature, Green Technology, among others. A youth section was added in 2021.

SN launched India's first Green Literature Festival (www.greenlitfest.com) in June 2021 to offer a robust platform for readers and writers to hold meaningful conversations.

For SN to grow and stay relevant it needs to transition from a grant and self-funded model to a community-funded and/or institution/corporate-funded model.
Looking forward to your timely and generous support.
Why Support SN – https://sustainabilitynext.in/support/
All supporters get two-year subscription to SN. You can Gift Subscription to your colleagues/friends/family.

For sponsorships and advertising please contact

Benedict Paramanand
Publisher & Editor
benedict99@gmail.com
a