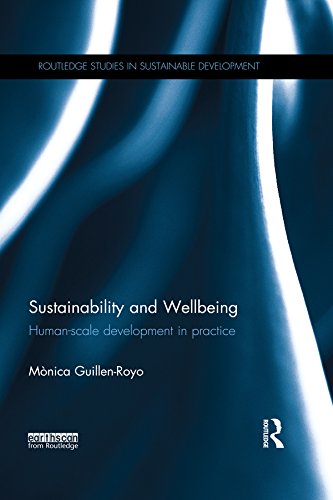 The idea that we can meet human needs and simultaneously conserve and even enhance the natural environment is an attractive one. Since the Brundtland report popularised a definition of sustainable development based on the concept of needs, there has been a widespread belief that it should be possible to achieve a good quality of life without compromising natural ecosystems.
Sustainability and Wellbeing fills a gap in sustainable development studies by drawing on a range of case-studies to discuss the challenges and opportunities of using Max-Neef's Human Scale Development (HSD) framework in practice. The first section presents the theory and the methodology of HSD in the context of related literature on sustainable development and wellbeing. The second section discusses applications of the HSD methodology with three different purposes: the design of sustainable development interventions; the engagement of researchers with communities or groups of people in sustainability processes and the consolidation of sustainable community initiatives. Finally, the third reflects on challenges and limitations of using the HSD approach to define strategies for sustainable development and concludes.
This is an invaluable resource for researchers and postgraduate students in wellbeing, sustainability, sustainable development, and human development.