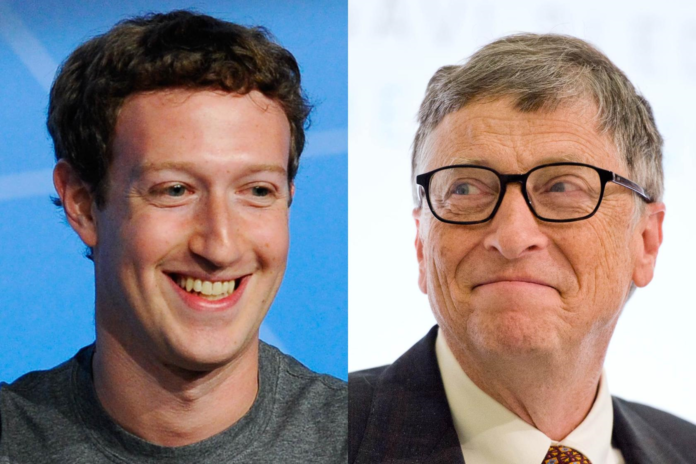 ill Gates, Mark Zuckerberg, Richard Branson, Jeff Bezos, and pretty much every other crazy rich tech leader you can imagine have announced that they're banding together to combat climate change with a new partnership called the Breakthrough Energy Coalition. Their timing couldn't be better—or more telling, Wired reports.
"Solving the clean energy problem is an essential part of building a better world. We won't be able to make meaningful progress on other challenges—like educating or connecting the world—without secure energy and a stable climate." – Mark Zuckerberg wrote in his Facebook post.
Through the partnership, the group's members have committed to use a substantial portion of their hundreds of billions of dollars in collective net worth to invest in early stage clean energy companies.
The timing of the announcement coincides with the global climate conference, COP21, taking place in Paris all through December 2015. With this timing, the Coalition is capitalizing on the fact that clean energy is on everyone's radar. "The announcement smacks of a distinctly tech-centric belief, shared by so many in Silicon Valley, that there's only so much that the government leaders gathered at COP21 will ever be able to accomplish without the private sector's help," the report adds.
Bill Gates said the governments have done their bit by funding the basic research that has led to digital revolution. The next phase of funding can come from individuals' funding high risk breakthrough technologies in energy. This formula of pairing of investments by the government and the individuals will accelerate innovation at the research level. This will help in people not giving up energy use at the same time not damaging the environment. "I'm confident we will get increased investment. If we come together, really realize what solves the problem, then we will make the breakthroughs."
There's no word yet on just how much the members of the coalition are putting in. Other billionaires who could join them are Jack Ma, Meg Whitman, George Soros, and billionaire environmentalist Tom Steyer say they will fund startups in a range of industries, from agriculture to transportation to electricity storage. They'll also focus the investments on the countries that are part of Mission Innovation—a consortium of 20 countries, including the US, that have committed to doubling their investment in clean energy over the next five years.
The World Bank announced a $500 million initiative to help developing countries curb greenhouse gas emissions. The Transformative Carbon Asset Facility announced it will fund large-scale projects in areas such as renewable energy, transport, energy efficiency and low carbon cities with cash provided by Germany, Norway, Sweden and Switzerland.