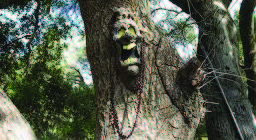 Pamela Laughland and Tima Bansal, in their article in the Ivey Business Journal (January – February 2011) list ten reasons why Canadian companies are hesitant to adopt sustainability practices. They seem relevant to India as well.
There are too many metrics that claim to measure sustainability—and they're too confusing
Government policies need to incent outcomes and be more clearly connected to sustainability
Consumers do not consistently factor sustainability into their purchase decisions
Companies do not know how best to motivate employees to undertake sustainability initiatives
Sustainability still does not fit neatly into the business case
Companies have difficulty discriminating between the most important opportunities and threats on the horizon
Organizations have trouble communicating their good deeds credibly, and avoid being perceived as green washing
Better guidelines are needed for engaging key stakeholders
There is no common set of rules for sourcing sustainably
Those companies that try leading the sustainability frontier often end up losing.
To read complete article log on to
http://www.iveybusinessjournal.com/topics/social-responsibility/the-top-ten-reasons-why-businessesaren% E2%80%99t-more-sustainable#.Ucrh7jumiAg