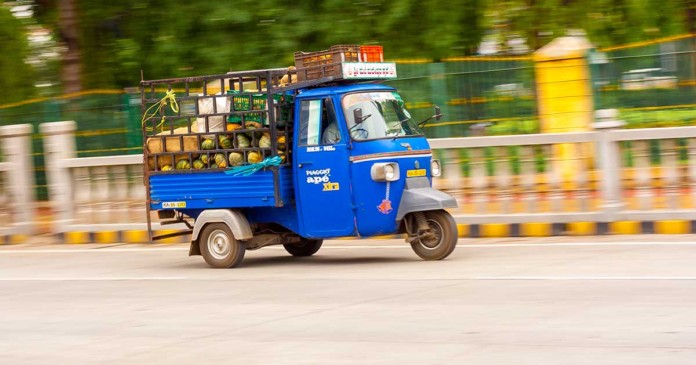 The Energy and Resources Institute (TERI) recently launched the Sustainable Urban Freight Coalition (SUFC), a consortium of public and private stakeholders of urban freight in India to bring together industry, academia, and civil society for Sustainable Urban Freight (SUF) practices. 
The coalition was launched at a virtual event by Pawan K Agarwal, Special Secretary, Logistic Division, Ministry of Commerce and Industry (MoCI). "The journey of facilitating sustainable urban freight in cities shall be largely driven by local actions and urban local bodies. The coordination and partnerships with different stakeholders – city and state government agencies, private freight operators, OEMs, will play a better role in facilitating solutions."  
The event also included the launch of the SUFC charter which laid out the aims, ambitions, and activities of the coalition.
There is huge potential in the urban freight sector to achieve the vision of decarbonising transport by 2030. According to TERI's 'Roadmap for Electrification of Urban Freight in India', a 14% reduction in CO2 emissions is attainable in the small commercial vehicle segment in India's urban freight, with higher penetration of electric vehicles (EV).
So far, the SUFC has partners such as Directorate of Urban Land Transport, Government of Karnataka, and the Surat Municipal Corporation. Partners from the private sectors include the Society of Indian Automobile Manufacturers (SIAM), TATA, Mahindra Rise, among others.
The SUFC has already engaged with urban local bodies (ULBs) in Surat and Bengaluru for SUF solutions. The Surat Municipal Corporation (SMC) aims to switch all of its 908 vehicles engaged in solid waste management (SWM) to EVs. The city's textile sector, which accounts for 44% of its urban freight, has also shown interest in EV adoption.
SUFC is an initiative by TERI and Environment Defense Fund (EDF). Hisham Mundol, Chief Advisor, EDF India emphasised the importance of freight in the overall economy and livelihoods and said that the focus of the Indian pathway to sustainable urban freight also incorporates better health and livelihoods of citizens.
"The focus should not be just making urban freight cheaper and greener. It should focus on how greening can make it cheaper and this will accelerate the process," he added. Talking about the initiative, Sanjay Seth, Senior Director, Sustainable Habitat, TERI said that 'what gets measured gets managed' and TERI has taken an important step bringing all the stakeholders on one platform to study the problems and experiment the low-carbon solutions.