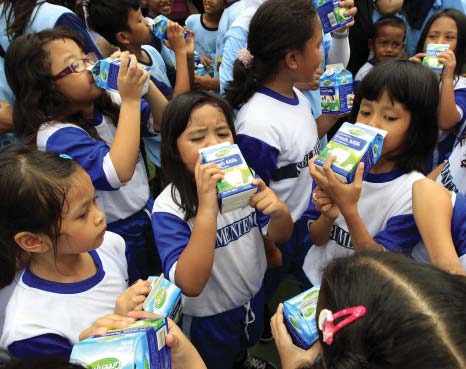 Tetra Pak, provider of food processing and packaging solutions, announced the launch of the industry's fi rst carton made entirely from plantbased, renewable packaging materials.
The new Tetra Rex® carton will be the fi rst in the market to have bio-based low-density polyethylene (LDPE) fi lms and bio-based high-density polyethylene (HDPE) caps, both derived from sugar cane, in addition to Forest Stewardship Council (FSC ™) certifi ed paperboard.
Developed in partnership with Braskem, one of the world's leading biopolymers producers, the new Tetra Rex package will be commercially available in early 2015. Tetra Pak customers using the standard 1 liter Tetra Rex with TwistCap OSO 34 can easily transfer to the new version without the need for any additional investment or modifi cation to their existing fi lling machines.
Together with its suppliers, customers and other stakeholders, Tetra Pak is leading the pack towards 100 percent renewable packaging. The company says that increasing the renewable content of its packages is both good for the environment and offers customers a competitive advantage in the overall environmental profi le of their products. In 2013, Tetra Pak delivered 1.1 billion packages to customers worldwide featuring bio-based caps (made from plastic derived from sugarcane.