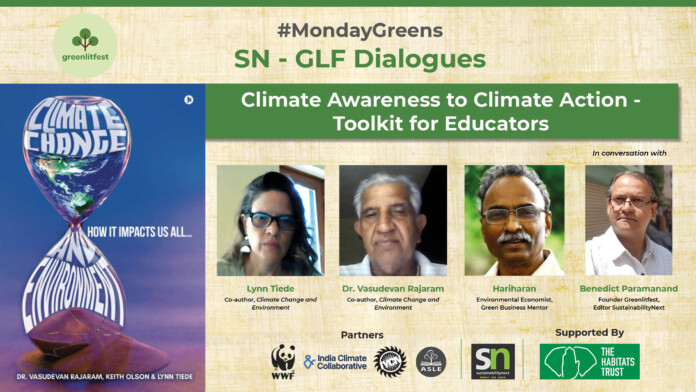 New York City mandated Sustainability Coordinator positions in all schools since the early 2000's. This resulted in more awareness of dire environmental issues and climate change that then transferred into action plans at schools, homes, and student career paths. Zero waste systems, energy efficiency and school gardens are some things strong sustainability coordinators have implemented.
Some lessons learned if schools seek to implement such a position:
Assign the position to a lead teacher who is well educated and passionate who can immediately green the school while involving students in an interdisciplinary fashion and can train colleagues.
Make the position a full-time position or reduce the teaching load of the selected educator. There is no way to implement systemic changes effectively in addition to full time classroom teaching.
View environmental educators/sustainability coordinators as green jobs that are as urgent to fund and establish as training solar panel installers and developing new technology.
As the UN has outlined in its ACE (Action for Climate Empowerment) goals—strategically solving climate change and other environmental issues doesn't happen in a vacuum—education is key. Provide and fund central networking and coordination for sustainability coordinators—involving business, non-profits, and boards of education.
Lynn is a member of Climate Education Leadership Team and Climate and Resilience Education Task Force. They are working to enhance education about climate change and sustainability in New York City. As a recipient of Indo-American Fulbright Program in Environmental Leadership in 2005, Lynn spent several months studying how individual businesses and Governments of India were working on environmental sustainability.
She is the coauthor of the book Climate Change – How It Impacts Us All, published by Notion Press, in India in 2022. Dr. Vasudevan Rajaram and Keith Olson are co-authors. The book is a much-needed toolkit for putting climate education into action in schools and business organizations.
Buy the book here https://amzn.to/3vG6k5r
See review of the book published in SustainabilityNext July issue here.
Watch SN and GLF Dialogues with the authors here.