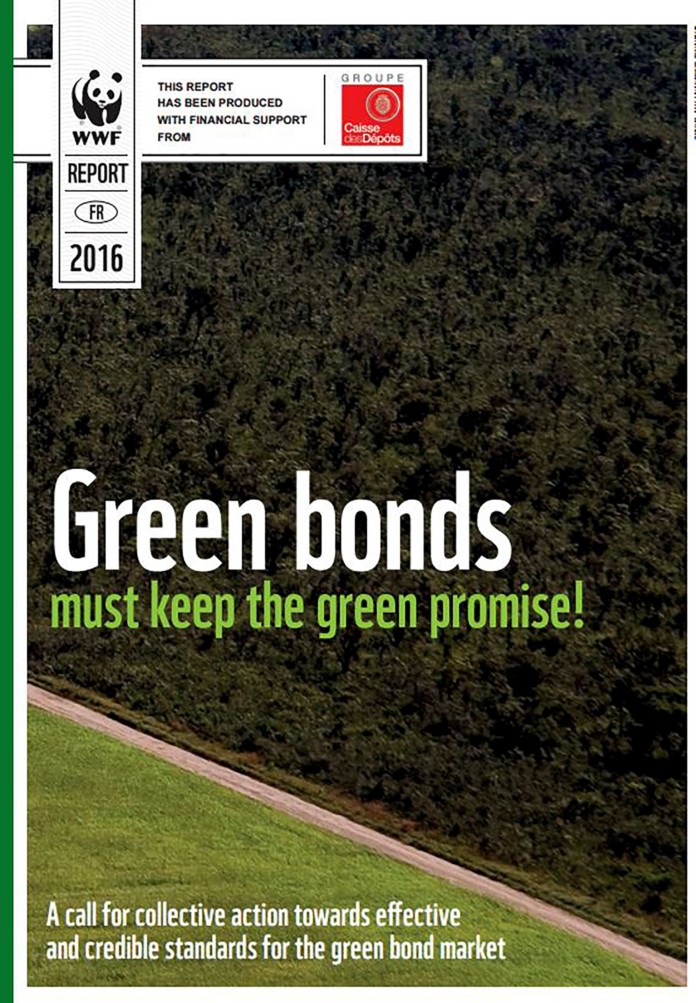 ndustry standards in the Green Bond market are needed in order to overcome the "complexity and confusion" that is currently hampering investor confidence in financing green projects, new research from WWF has suggested.
It has called for the "proliferation of standards, frameworks and guidelines" in order to increase the volume of capital entering the Green Bond market, which is suffering as a result of "greenwashing" and unfulfilled requirements.
WWF UK's sustainable finance specialist Nicole Clucas said: "Green bonds are vital for the future of a sustainable economy, but not everything labelled 'green' fulfils its promise. There must be robust standards to ensure that people get what they expect. Vigorous, credible, fully-developed and widely-accepted industry standards for green bonds are urgently needed to ensure that the market thrives and the sustainable economy grows.
"With the right level of commitment and collaboration among stakeholders, and guided by existing initiatives such as the Green Bond Principles and the Climate Bonds Initiative, it is possible to define a set of widely-accepted standards, building on some of the existing ones while taking into account scientific evidence."
The research revealed that the majority of frameworks and guidelines currently in place are only looking at current environmental impacts prior to the granting of a bond, instead of assessing what benefits would be created throughout the lifetime of the bond. WWF is concerned that this trend will lead to continued "greenwashing" as more bonds – perceived as green – are issued despite only offering minor environmental benefits and improvements.
With countries actively attempting to integrate environmental solutions as part of efforts to comply with Nationally Determined Contributions (NDC) as part of the recent Paris Summit, WWF claims that the creation of industry standards for Green Bonds would "play an integral role" in strengthening financial and environmental transitions to a low-carbon economy.