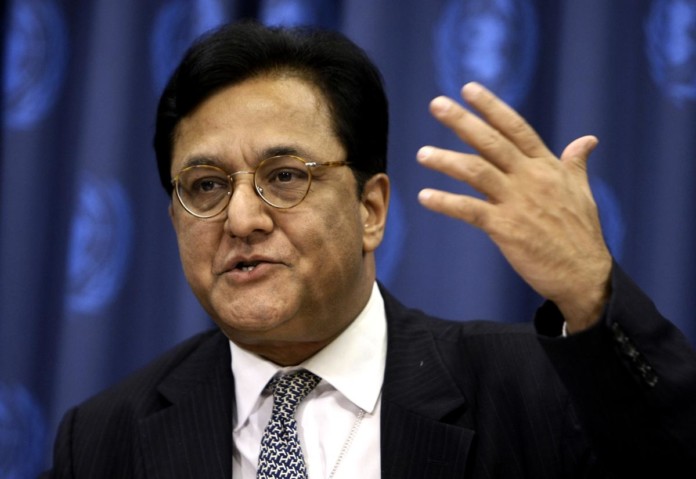 YES BANK Limited, India's fifth largest private sector bank, made a major announcement for mobilizing $5 billion towards its commitment to climate finance in India, on the occasion of Conference of Parties (COP) 21 climate summit held in Paris.
YES BANK aims to mobilize this amount from 2015 to 2020 for climate action through lending, investing and raising capital towards mitigation, adaptation and resilience. To achieve holistic impact and aid India's target of meeting its Intended Nationally Determined Contributions (INDCs), the bank also committed to achieving the following by 2020:
• Target funding of 5,000 MW of clean energy
• Gradually increase percentage of Renewable Energy in its power portfolio
• Contribute towards creating a carbon sink by planting 2 million trees
• Touch 100 million lives through its safe and clean drinking water program
• Offset Carbon Emissions of the bank's operations
Rana Kapoor, Managing Director & CEO said, "(COP) 21 is demonstrating the potential to strengthen partnerships amongst governments and business, establishing new pathways to achieve business and financial innovations to address climate change. This was triggered by businesses fulfilling their commitments made in September 2014 at the UN Climate Summit. YES BANK had committed to target funding 500 MW clean energy annually which it
had overachieved.
Proactive corporate intervention is critical to achieving the climate goals and financial institutions have a larger role in driving climate action. YES BANK is fully committed to play the role of a catalyst and would work towards unlocking innovative financial mechanisms towards achieving India's ambitious target of combating climate change in the near and long term."
The bank's commitment is especially significant as it is the youngest Indian private sector bank in operation and holds the only greenfield banking license awarded by the Reserve Bank of India (RBI), in the last 17 years.
Recently, YES Bank also signed a memorandum of understanding (MoU) with The London Stock Exchange Group (LSEG) to collaborate on bond and equity issuance, with focus on developing green infrastructure during the Prime Minister's visit to the United Kingdom.