Indian consumers today have a wider choice of electric two-wheelers. While prices have dropped and the distance covered is getting longer, access to charging stations is still a concern. Here's a selection of e-bikes with features.
HOP OXO –
HOP Electric Mobility is at the forefront of e-2Wheelers, driven by extensive R&D and engineering. Their vehicles boast unique features that set them apart. For instance, the 'HOP Nuron' connected stack in the HOP OXO, a high-speed electric motorcycle, offers dedicated support features via a mobile app. Users can access RSA assistance, book services, and locate charging stations through the 'Nuron Mobile App.' HOP Nuron also enables remote diagnostics and over-the-air support.
The upgraded HOP OXO, with a top speed of 95 km/h, starts at a competitive price of Rs. 1.43 lakh ex-showroom. A recent VCU Firmware Over-the-Air update (FOTA) Ver 4.90 has significantly improved its performance. This update enhances acceleration in ECO mode, connectivity, and battery range prediction based on real-time battery data. FOTA has doubled the e-bikes' performance, delivering seamless 4G connectivity and updated network latching.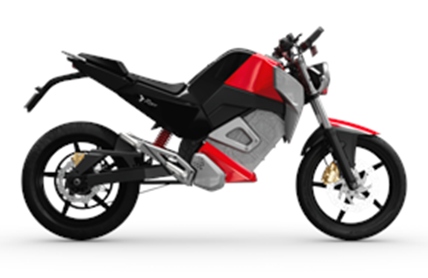 Oben Rorr
Oben Electric Rorr embodies innovation, performance, and sustainability. It features a potent battery system, providing up to 500 km on a single charge. With its aerodynamic design and advanced safety features like adaptive cruise control, lane-keeping assist, and collision avoidance, the Oben Rorr Electric Bike delivers a powerful and secure ride. Additionally, it features a smart display, hydraulic disc brakes, and a lightweight frame, with a unique folding mechanism for easy storage and transportation.
Revolt RV 400
The Revolt RV 400 Electric Bike is tailored for smart, eco-friendly urban commuting. It's powered by a 72V 3.24 kWh lithium-ion battery that can be swapped at designated stations or charged at home via a standard socket. Offering a top speed of 85 km/h and a range of 150 km on a single charge, it's perfect for daily commuting.
The RV 400 comes with a smart dashboard displaying key information, and a smartphone app allows users to customize performance, sound, and security settings. The bike's artificial intelligence system learns from the rider's habits to optimize battery usage.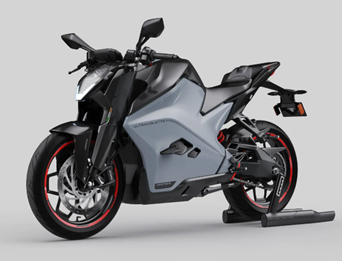 Ultraviolette F77
The Ultraviolette F77 combines advanced technology with a sleek design. It's equipped with a liquid-cooled electric motor delivering 33.5 PS of power and 90 Nm of torque. The bike features a sophisticated battery management system ensuring optimal performance and safety of the lithium-ion battery pack. It offers a range of 150 km on a single charge and can be recharged in just 1.5 hours using a fast charger.
The bike has three riding modes: Eco, Sport, and Insane, which allow the rider to customize the performance and efficiency of the bike according to their preference. The bike also has a regenerative braking system that recovers energy during braking and extends the range.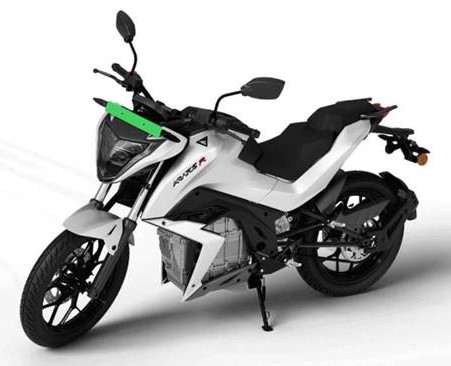 Tork Kratos
The Tork Kratos, an electric street bike, showcases the technological prowess of Tork Motors. Available in Urban and R variants, it offers different power, torque, and range specifications. The Urban variant provides a peak power of 7.5 kW, a maximum torque of 28 Nm, and a top speed of 100 km/h. The R variant steps it up with a peak power of 9 kW, a maximum torque of 38 Nm, and a top speed of 105 km/h. Both variants come with a 4 kWh lithium-ion battery pack that is IP67 certified and can deliver a range of 180 km. The R variant also boasts fast charging capabilities, recharging the battery from 0 to 80% in just one hour.
The Kratos stands out with its naked roadster styling, full-LED lighting, a fully-digital instrument cluster, multiple ride modes, regenerative braking, reverse mode, mobile connectivity, USB charging, anti-theft, front storage, and over-the-air updates. The R variant adds features like geofencing, find my vehicle, motor walk assist, crash alert, track mode, and smart charge analysis. With prices starting at Rs. 1,67,499 for the Urban variant and Rs. 1,85,721 for the R variant in India (ex-showroom, post Fame II subsidy and Urban trim offer deductions), the Tork Kratos offers performance, efficiency, and convenience.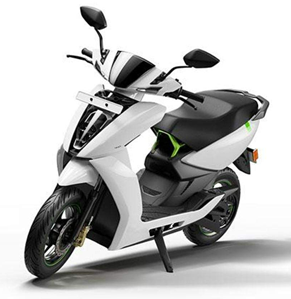 Ather 450X –
Ather has introduced two new variants of the Ather 450X. The Pro pack adds features like Ride Assist, Ather battery protection, AtherStack updates, and Ather Connect. The 7-inch DeepView Display now offers auto-brightness and better sunlight legibility. On-board navigation provides 18+ directional possibilities for navigation, along with enhanced switchgear features. The FallSafe technology detects potential falls and cuts off the accelerator after the scooter leans over 60 degrees. It also includes an "Emergency Stop Signal" to alert riders behind during panic-braking situations.
With the Pro Pack, users get access to Ather Connect Pro, which includes always-on 4G LTE and GPS, onboard Google Maps navigation with live traffic view, and the Ather App for remote charging monitoring, ride statistics, savings tracking, locating nearby Ather Grid points, and pushing location data to the scooter.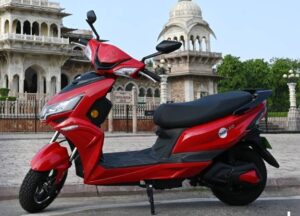 HOP LEO
HOP Electric Mobility's HOP LEO offers an impressive range of 120 km, making it one of the most powerful entry-level electric scooters in the market. Its eflow technology and voltage design of 72 V, 2200 W peak motor power, and 90 Nm maximum torque deliver a smooth and powerful ride. The scooter is equipped with a sophisticated lithium-ion battery offering a 2.1 kWh installed capacity, capable of covering 120 km on a single charge in just 2.5 hours. It's available in five colors: black, white, gray, blue, and red.
HOP LEO caters to riders seeking speed, range, and power, making it suitable for riders of all skill levels. HOP offers three successful products in the market: two e-scooters, LEO and LYF, and a high-speed e-motorcycle, OXO. HOP LEO e-scooter comes in both high-speed registered and low-speed non-registered variants, priced at Rs. 97,500 and Rs. 84,000, respectively. HOP LYF is available in the low-speed non-registered variant, priced at Rs. 67,500.
Eblu FEO
Godawari Electric Motors recently launched its first e-scooter Eblu FEO. Eblu Feo's Prototype was first displayed at Auto Expo 2023 which is sleek and classy in terms of design.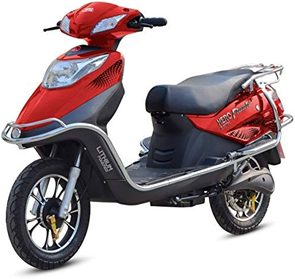 Hero Optima 2.0
Hero Electric has unveiled three new electric scooters equipped with advanced technology. The Optima CX2.0 features a single battery, while the Optima CX5.0 and NYX come with twin batteries. These scooters feature a new design language with LED lighting and DRLs. The CX2.0 offers a range of 89 km, while the CX5.0 and NYX, with two batteries, claim a range of 113 km. Hero Electric promises a full battery charge in just three hours.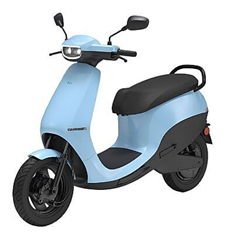 OLA S1 Air
The Ola S1 Air is one of the most budget-friendly electric scooters from Ola, aiming to provide the full S1 experience at an economical price point. Built on Ola's Gen 2 platform, the S1 Air has undergone subtle yet noticeable changes in its appearance. It now features a flat footboard, telescopic front suspension, drum brakes, and a new dual-tone paint scheme. Twin shocks and a box-section swingarm at the back enhance the ride experience.
Okhi 90
Okinawa introduced the 2023 Okhi 90 with several new features. This updated model includes a color digital driver's display, and improved connectivity, and offers a range of 160 km on a single charge with a peak speed of 80 to 90 miles per hour. Real-time features such as battery SOC monitoring, speed monitoring, and on/off notifications further enhance the scooter's utility.
Disclaimer – Features are given by manufacturers. SustainabilityNext is not liable for any claims.