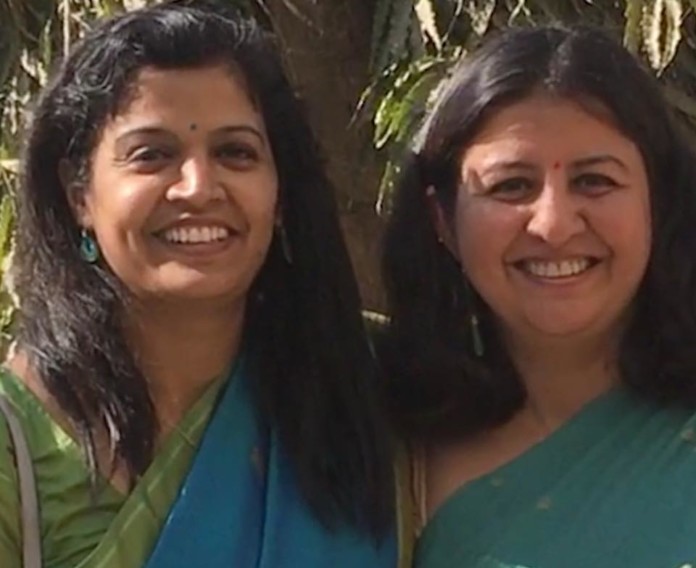 Bengaluru-based techies turned social entrepreneurs Malini Parmar and Smita Kulkarni are on a mission to help Indian women have access to hygiene solutions such as better designed silicone cups which are also eco-friendly.
They launched their venture to manufacture silicone cups near Bengaluru in October 2016. Called Stonesoup Wings Cup (www.stonesoup.in), the menstrual management device is made from medical grade silicone, is reusable and lasts more than five years. Now that the entrepreneurs have a successful pilot, their challenge is how to scale and make it affordable.
Smita says she has so far sold 4500 cups thereby diverting 81, 00,000 sanitary pads from the landfill. She says it's a safer option than the chemical and toxin-laden disposable sanitary napkins which clog the pipes and take several decades to decompose.
Globally, the concept of a period cup is more than 70 years old but failed to take off largely because of marketing and advertising muscle of multinational corporations making sanitary pads. While the earlier versions were crude, the superior silicone grade made debut in the early 1980s.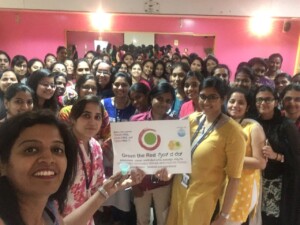 Smita's firm improvised the silicone cup design for which it has applied for a patent. "Most cups in the market have a stem or a knob at the base. Ours is the first stem-less cup." Also, "most cups sold in India are made in China with marginal difference in design. Our Stonesoup Wings cup design is unique. It's a result of listening to customers and nine months of research."
The silicone cup use is growing globally but not as significantly as their makers expect. Its market share in the $19 billion female hygiene products globally is still in single digits. Its growth is also curtailed especially in some Eastern cultures that attach sanctity to hymen and virginity, which they fear could be at risk.
How to make it Affordable?
Malini and Smita want to make this a mass product and affordable but are currently constrained by cost. The list price of Stonesoup Wings is Rs.835. Will a price sensitive Indian woman pay this much in a country where acquisition cost matters more than any other factor? When she can manage an episode between Rs. 10 and Rs. 30 depending on the brand, how many will chose to spend on a device which is yet to become popular.
The billion dollar question is – is there a room for drastically bringing the cost down? Smita says the cost could be reduced to one fourth if she goes to a Chinese manufacturer. Why isn't she doing it? Is her sense of nationalism greater than the affordability of a convenience for common folk?
Smita says middle-class women spend Rs.160-265 per month on disposable sanitary napkins while the lower income women spend Rs. 30-50 per month. She does have a low-cost alternative called Stonesoup Pratham that costs Rs. 350. It is a lower capacity, older design cup but, she says, is of same quality as Stonesoup Wings and is also made in India.
Malini and Smita are currently scouting for venture capital to scale their production capacity and invest in marketing. They say they have just about become cash positive. They need an innovative business model and smart publicity to target 300 million Indian women. If they succeed in India the world market is not too far. They are already planning to launch their Stonesoup Wings in three countries this year.
Green the Red
The duo knows only a movement can make Indian women switch from conventional pads to cups. They are part of a core team of "greenthered' campaign (www.greenthered.in) run by hundreds of women volunteers. Smita says: "We have recently started a campaign called "Period Love #bleedgreen" to counter the stigma and shame associated with Periods. We want every woman to embrace her womanhood and love her periods."
With Stonesoup Wings Cup as a brand name Smita has to work very hard on a new name that has greater appeal. Rebranding with short and interesting Indian name could do the trick.
Considering the massive positive ecological impact, Smita and Malini need all the support. Their venture clearly falls in the 'doing well by doing good' zone.
By Benedict Paramanand
https://cdn.shopify.com/s/files/1/1734/3651/files/why-wings_large.png?v=1522488325
https://stonesoup.in/blogs/news/why-wings