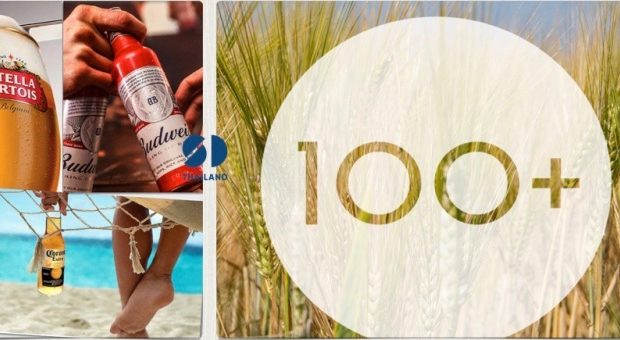 Anheuser-Busch InBev is the world's largest brewer and one of the leading beer companies in India has announced an ambitious accelerator program for start-ups who are solving global environmental and ecological issues.
AB InBev commenced its operations in India in 2007 and serves the market with 11 owned breweries across states. The company has a diverse portfolio of beer brands including global brands Budweiser, Corona and Stella Artois, multi-country brands Hoegaarden and Leffe, and local brands Haywards 5000, Haywards 5000 Bold, Knock Out, Foster's Lager, Foster's Gold and Royal Challenge.
In a note early August 2018, the company has invited academia, entrepreneurs, scientists and technologists to apply to the 100+ Accelerator with the aim of "mobilizing the world's brightest minds to solve some of the most pressing global sustainability issues."
Ben Verhaert, President – India, AB InBev said: "Through the 100+ Accelerator, we will support entrepreneurs who are tackling local challenges in the region with our resources, experience and global reach to speed their progress and scale."
Selected winners will be announced in September 2018 and invited to be part of the 100+ Accelerator, which will kick-off in New York City in October and run through March 2019. The program will culminate in a Global Demo Day in Leuven, Belgium where startups have the opportunity to pitch for further funding from 100+ as well as from external investors.
So, why is a brewing company trying to solve global sustainability problems? The company said: "A successful brewer requires natural ingredients, a healthy natural environment and thriving communities. At AB InBev we are committed to improving lives in the communities we are part of and playing a positive role within them."
Applications close on September 14, 2018 at midnight PST. www.100accelerator.com