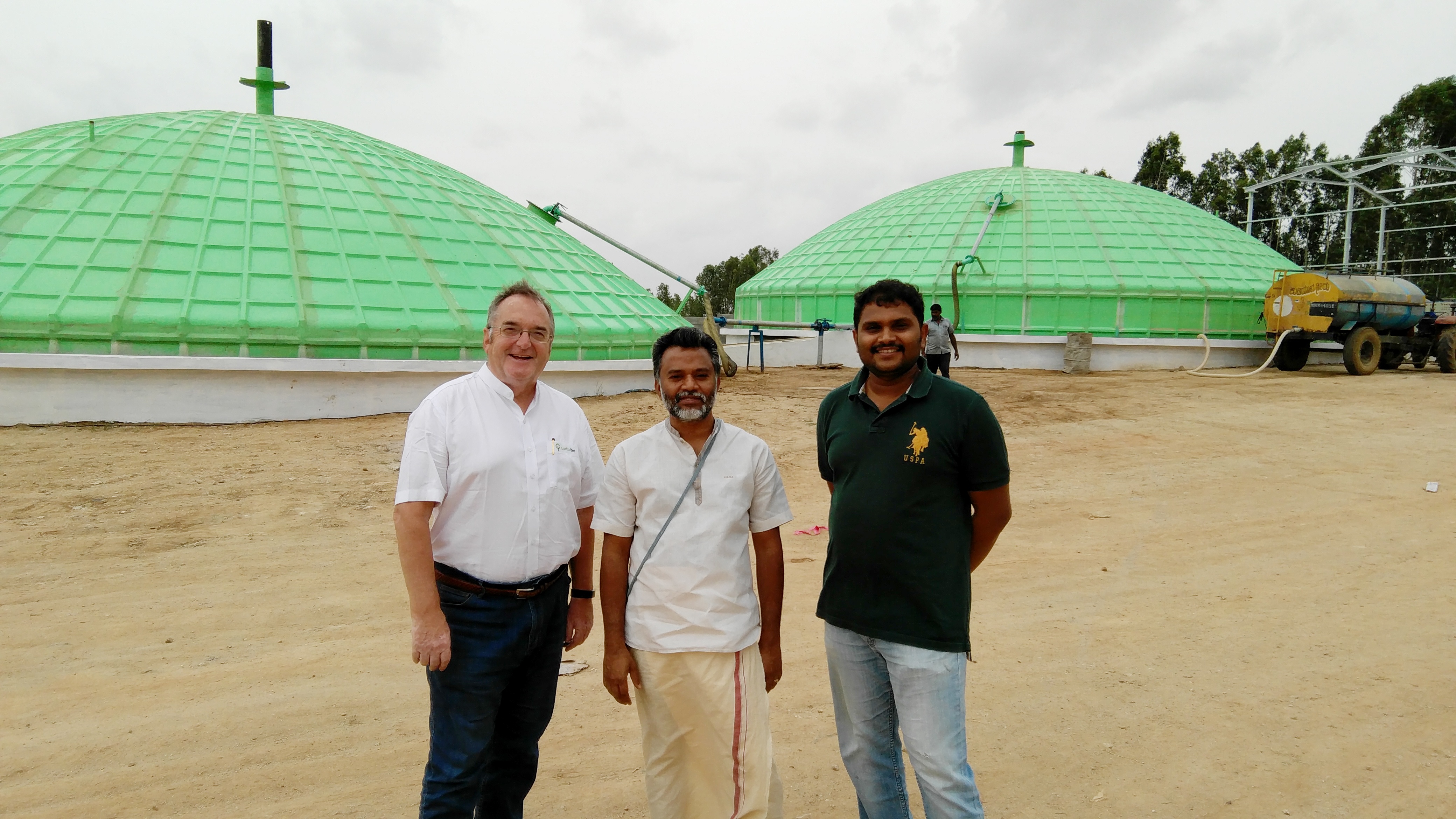 Carbon Masters, a Bangalore based energy start-up, has raised an undisclosed amount from Indian Angel Network and Sangam Ventures, a pure play clean tech venture fund. This round was led by IAN investors Nagaraja Prakasam, Mridula Ramesh and Karthik Chandrasekar from Sangam Ventures. Nagaraja Prakasam and Karthik Chandrasekar will join Carbon Masters as Board Members to strengthen the leadership team.
Established in 2012 Carbon Masters has pioneered the development of India's first bottled bio-CNG brand Carbonlites. Launched in 2014, Carbonlites is bio-CNG produced from the biomethanisation of organic waste streams, diverts waste from landfills mitigating methane emissions, displaces LPG for commercial cooking, and other fossil fuels for transport and backup power generation.
India is the 4th largest market for LPG in the world. Carbonlites provide India with a lower cost, carbon neutral alternative to the use of fossil fuels. It provides a more sustainable way of managing organic waste streams in Indian cities and makes it a unique carbon mitigation solution.
The company is planning to utilize the funds in product developments, senior, marketing and engineering level hiring and project developments.
The company has entered into a partnership agreement with the Mahindra & Mahindra for building large scale waste to energy plants. The first such plant will be operational soon in Malur, Karnataka.
Carbon Masters is an innovative energy start up that has successfully developed India's first branded Bio-CNG product for commercial cooking. Carbon Masters is exploring two captive transport solutions – running trucks and a fleet of auto rickshaws using carbon neutral gas.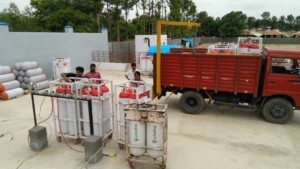 Nagaraja Prakasam, IAN investor said: "Carbonlites enables conversion of Bangalore waste to renewable energy that can be used both for commercial cooking displacing LPG and to power vehicles. The by-product of the process also produces organic fertilizer which will be sold to Freshworld farmers. Thus, through our association with the company, we aim to help the company unlock the vast market potential for its products, possibly on a global scale."
As an active angel investor of IAN Impact, Naga has lead Uniphore, GoCoOp, Freshworld, Saahas, SP Robotic, Neurosynaptic, Nativespecial and serves in their boards.
Karthik Chandrasekar, Founder & CEO, Sangam Capital Advisors said: "India has barely used its biogas energy potential and the sector has suffered from poor corporate and investor interest while European markets have saturated their potential. The Carbon Masters' team is focused on developing marketing and distribution linkages under the CarbonLites brand between producers of biogas (and organic-fertilizer) – farmers, municipalities and agro-industries (lot of whom flare the gas) and consumers for gas and fertilizer in both rural and urban markets. We believe they have found the key to institutionalization of the biogas sector in India!" It's first plant in Malur is capable of producing around 1.5 tons per day ( 547 tons per annum ).
Carbon Masters recently won two Government of India tenders for their Carbonlites in a box product. Both tenders will involve waste to power as opposed to waste to gas for cooking.
Carbonlites is preferred by chefs for cooking costs less in use versus LPG and unlike LPG, or natural gas is Carbon Neutral in use. For instance, in Bangalore, there are 6000 restaurants and Hotels consuming on average 25kgs of LPG per day (54,750tons per annum.
The Indian Angel Network is India's first and world's largest business angel network with close to 450 members across the world. Established in 2006 to foster entrepreneurship with prime focus on nurturing and mentoring new generation entrepreneurs, IAN brought the concept of angel investment to India and has been instrumental in bringing India's start-up ecosystem on the global map. With investors from 10 countries, IAN's presence spans 7 locations, which includes cities in India and UK. The network is sector agnostic and has funded startups across 17 sectors in India and 6 other countries growing global footprint companies. Between 2014 and 2016 IAN has invested about over $32 Million in approximately 60 deals.
IAN's portfolio has 120-odd companies 15 of which have already given cash exits and another 12 have raised next round monies. Some of its marquee investee companies include WebEngage (6x in 15 months of investment), Druva (289x over 7 years), Stayzilla (21x over 30 months), Box8 (~3x over 4 years), Consure (10x over 40 months) amongst many others.
Most mainstream Indian VCs like Sequoia, Nexus, Matrix Partners, Tenaya, IDG, Kalaari, USF, Accel, Inventus have done a follow on round in IAN's portfolio companies or co-invested with it.