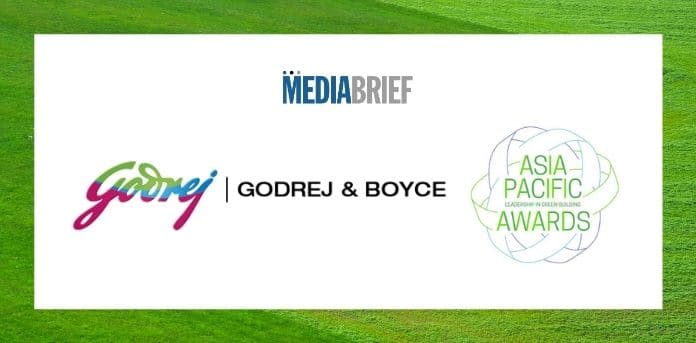 Godrej & Boyce, the flagship company of the Godrej Group, is the only company from India to be featured among the finalists for the prestigious World Green Building Council (GBC) Asia Pacific Leadership in Green Building Awards 2020, that celebrates Asia Pacific's brightest achievements towards a more sustainable built environment.  They have been recognised as finalists under the 'Business Leadership in Sustainability' and 'Leadership in Sustainable Design and Performance' categories.
The awardees found Godrej truly integrating sustainability into its business models and contributing in the transition towards a sustainably-built- environment. Its Plant 13 Annexe building located at Vikhroli (Mumbai) was nominated as a finalist in the Leadership in Sustainable Design and Performance Award category, which recognizes pioneering green building projects that deliver a range of benefits through a holistic approach to sustainability.
George Menezes, COO – Godrej Electricals & Electronics, said, "We have always aimed to continuously setting newer and better standards for sustainability within the industry by considering factors that lead to positive outcomes for both the planet and its people."
One of India's oldest business groups, Godrej set up India's first Net Zero Carbon building under the Indian Green Building Council (IGBC) rating system and partnered with the World Green Building Council to promote Net Zero buildings across the Asia-Pacific region. It recognises that business and sustainability go together. It recently pledged to double its energy productivity by 2030. It is part of the Global EP100 initiative led by the Climate Group.