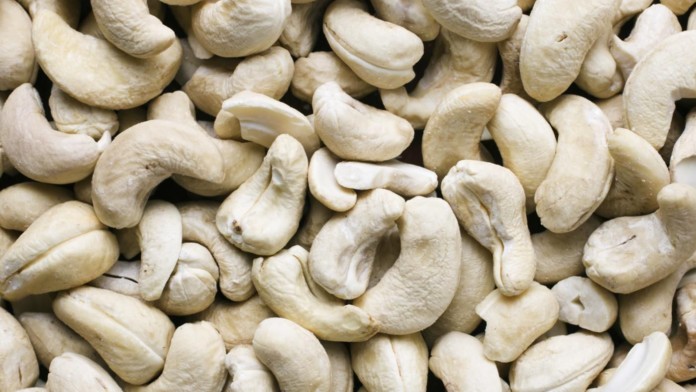 How a UK and a Swiss firm quietly built flourishing global scale organic foods business by finely blending capitalism, socialism and sustainability in Kerala.
Balz Strasser ended his presentation at YourStory's TechSparks 2017, in Bengaluru, with a three-minute video with the punch line 'happy nuts taste better." This line captures the essence of the story of how a community of small farmers in Kerala who supply organically-grown cashew nuts to his firm, are a happy lot. It's also a story of how he smartly used this emotion as a marketing and branding pitch.
Strasser's 'aha moment' happened when he tasted cashew nuts while on a research project in Kerala for a year. His dissertation was on income strategies of small-scale farmers there. He was studying Agricultural Economics at the ETH Zurich and in Knowledge Management from the Wageningen Agricultural University in the Netherlands. Pakka's website states: "Pakka was created when a Ticino (canton in Switzerland) fell in love with the taste of cashew nuts in India. Today, Pakka proves that nuts produced fairly can be delicious."
Strasser started his firm to specialize in developing sustainable food value creation chains in developing countries. He started with implementing projects with smallholder farmers in Kerala and took on another in Georgia. He has been successfully taking container loads of cashew nuts from Kerala and hazelnuts from Georgia to the European market since 2006 and created Pakka as a strong organic fair-trade brand. In September 2012 Pakka AG received the Swiss Ethics Award for its work. About his relationship with farmers in Kerala Strasser said: "It's more a partnership model which is beyond commercial interests."
"I wanted to create a business centred around mutual benefit, one where everyone who came into contact with it would profit; sensually, healthily, ecologically, socially and financially. Being ethical doesn't just make good business sense, it just makes sense. We know that the choices we make at Pukka have a big impact on our staff, suppliers, customers and the planet. And so we intend to make those choices wisely, with awareness."
The Incredible Story of Pakka and Pukka
Pakka AG and Pukka Herbs Ltd are two independent global organic food businesses but they derive their names from one source – Pukka – Hindi word that can mean any of these or all of these – genuine, authentic, proper, actual, real, true, bona fide or original.
Pukka Herbs is a UK-based organic herbal tea and supplement company. Founded in 2001 by Sebastian Pole and Tim Westwell it was acquired by Unilever for an undisclosed sum in September 2017. The company had revenue of $30 million and was growing at 30% annually. According to Euromonitor 2016, Pukka is the fastest growing organic tea company in the world. The herbal, fruit and green tea market is currently worth close to $2 billion. It's also a B Team member.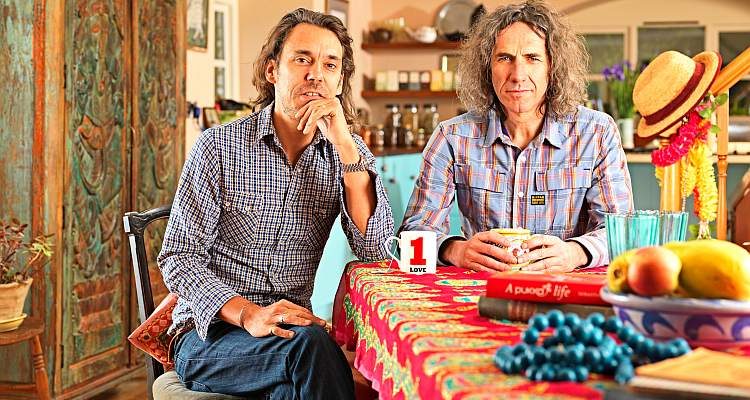 The B Team is a not-for-profit initiative formed in 2013 by a global group of business leaders to ensure businesses become a driving force for social, environmental and economic benefit. Ratan Tata, Richard Branson, Marc Benioff (founder of Salesforce), Paul Polman (CEO Unilever) Arianna Huffington and many more are its star members.
In August 2006, founders of Pakka AG Ueli Baruffol and Balz Strasser imported their first container of South Indian cashews to Switzerland. Since then, tasty Indian cashew nuts have become a part of the menu in Zurich's bars and nightclubs. The company statement says: "From the land in which pepper grows to the trendy bar: the young entrepreneurs from Pakka brought Zurich's nightlife to the taste of Indian cashews."
The Pukka Herbs and Pakka AG stories begin as serendipity of two tourists who turned their unique India experience into profitable business ventures.  They continue to source most of their products from India and do it with the best global standards of fair trade and organic cultivation. Their common theme is 'Conservation through Commerce.'
Wanderer in the Himalayas
Sebastian Pole (http://www.sebastianpole.com/) joins the illustrious list of men and women who had their 'aha moment' in the Himalayas. Ayurveda mesmerized him so much that it became his obsession. He prefers to be known more as herbalist than the co-founder of a thriving herbal enterprise. He blends his learning of Ayurvedic, Chinese and Western herbal medicines to serve up a healthy cocktail.
In his website, Pole says: "I have travelled extensively in India living there for over two years. This has given me a special insight into Indian culture." He went on to earn a degree in Hindi and Indian Religion from The School of Oriental and African Studies, London. He says he is fluent in Hindi and can read Sanskrit.
Virulent trade unionism in Kerala hasn't stopped Pole from setting up a dynamic farmer co-operative model for growing organic Ayurvedic herbs on over 1,000 acres. He says: "I am involved with growing and I advise on organic growing techniques, species cultivation and harvesting/drying methods." Pole was once a head gardener at The Organic Herb Trading Company's garden in Somerset for three years.
Being a yoga teacher and a therapist has its own benefits. "This has nourished my deep interest in Indian philosophical and spiritual tradition," he adds. Pole even published a book titled A Pukka Life in 2011 where he says: "A Pukka Life is about living in a truly authentic way, guided by the wisdom of Ayurveda, to achieve perfect health and happiness."
Pole teamed up with Tim Westwell, a corporate maven with a strong entrepreneurial itch in 2000. They started by using Tim's spare room as office and Pole's kitchen for working up about 20 herbal concoctions. After running the company for 15 years they felt the only way to scale big time is to be acquired by a company with similar values and commitment to sustainability. After the acquisition ceremony, Unilever's Refreshment Category President, Kevin Havelock said: "Pukka has strong values and a clear purpose that aligns fully with our own sustainable growth model. There's a clear strategic, philosophical and cultural fit for us. Both of us believe in business being a force for good in society."
What started with 20 formulations 15 years ago Pukka now sells an average of two million cups of herbal tea every day across the world.
Fair Trade Alliance Kerala
Both Pukka and Pakka along with a few other fair trade companies have helped, and, were in turn, helped by Fair Trade Alliance Kerala (FTAK). Set up in 2005, FTAK serves the interests of small holder farmers drawn from the hilly regions of the Western Ghats of Kerala.
The organization evolved as a response to the agrarian crisis of poverty and indebtedness that gripped Kerala during the beginning of the 21st Century when producers were not even getting the cost of production for much of their produce. This collaborative effort led to the idea of 'profit with a human face' – a paradigm that is a blend of capitalistic greed with Communist Kerala's creed.  This fine blend has resulted in laying the foundation for sustainable farming with guaranteed fair income for farmers and responsible profits for businesses.
If this model is expanded to other forms of agri-business in Kerala such as coconut and pepper, it could easily unlock its tremendous potential which is sadly held hostage by trade unionism.