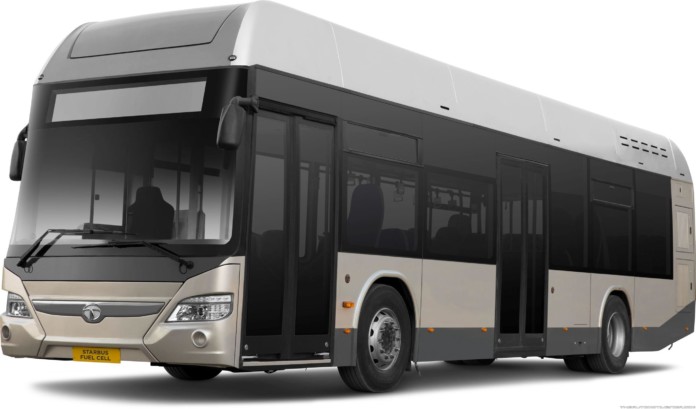 Tata Motors and the Indian Space Research Organization (ISRO) announced the launch of India's first hydrogen-powered automobile bus. The bus was put on display at the Liquid Propulsion Systems Centre, an Isro facility in Mahendragiri in Tamil Nadu on early June 2017. It's the culmination of a ten year research.
It's a CNG-type bus that runs on hydrogen fuel, emitting no pollution. Hydrogen is stored in bottles at high pressure at the top of the bus. The hydrogen cells were a spin-off of the cryogenic technology that ISRO had developed a few years ago. ISRO has mastered space launch vehicle technology that involves producing, storing and handling gaseous and liquid hydrogen in the last three decades.
V Gnana Gandhi, honorary adviser of ISRO, led the technical team in this project. He said ISRO and the Tatas has signed an MoU in 2006 to design and develop an automobile bus using hydrogen as a fuel through fuel cell route. Mr. Gandhi said: "This is a leap for automobile industry for future transportation. In this vehicle there will be zero pollution since the product of cold combustion is water. This is a result of great team work of Tata Motors and ISRO specialists with contributions from DSIR (department of scientific and industrial research) and PESO (Petroleum and Explosive Safety Organisation)."
As hydrogen is emerging as leading contender for the ideal energy options of the future, the Union Government may make this mandatory for all new buses soon.