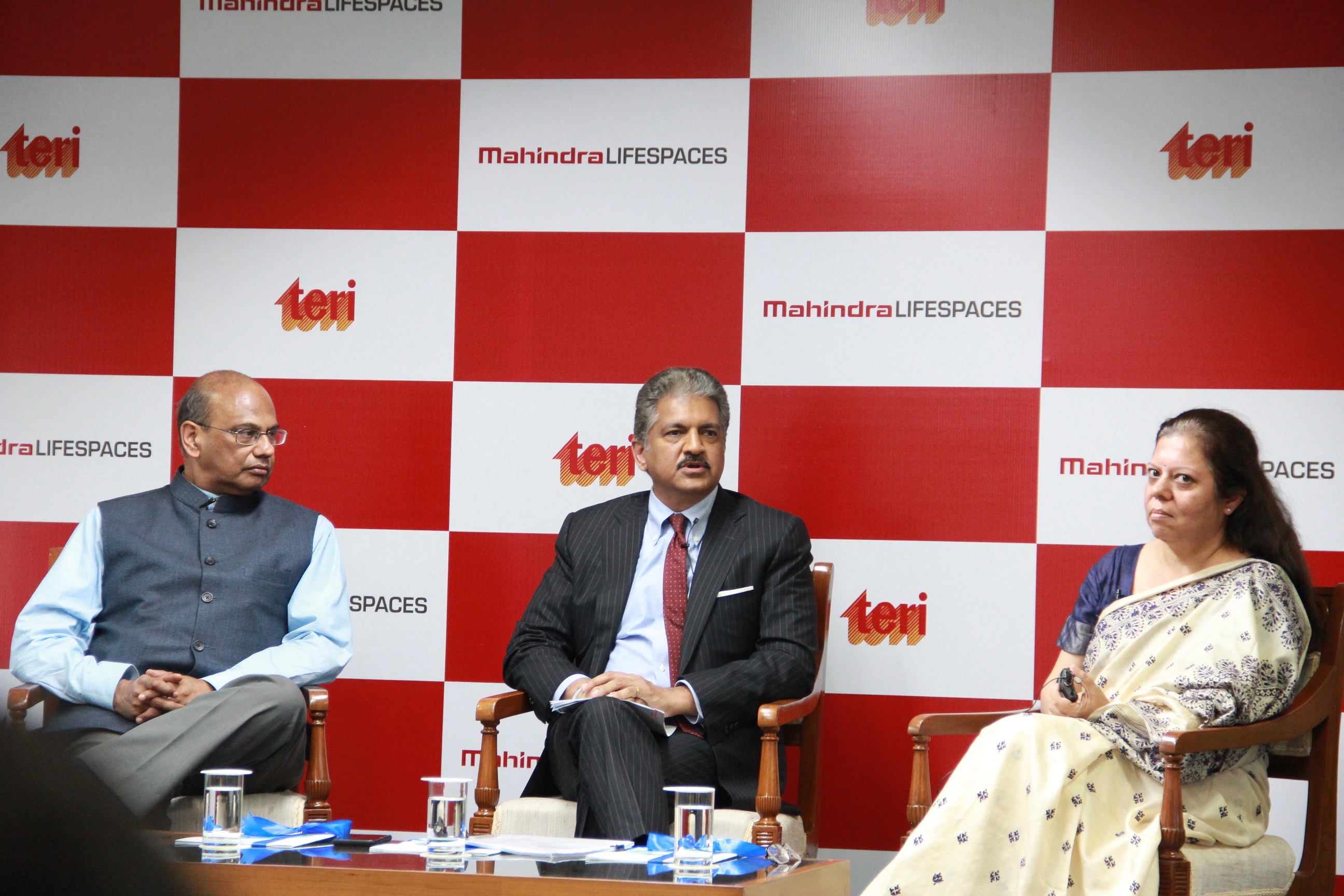 Mahindra Lifespace Developers Ltd. (MLDL) and The Energy and Resources Institute (TERI) today launched the first-ever center to boost energy-efficient real estate in India.  Since energy-efficient building stock in India stands at less than 5% today the centre will leverage state-of-the art research techniques, tools and performance measurement solutions to boost the development of green buildings in India.  This joint research initiative will focus on developing open-source and science-based solutions for India's real estate sector.
The centre aims to develop a robust and coherent database for market-ready, scalable and energy-efficient materials and technologies.  It will also work towards preparing policy briefs for Central and State Ministries to promote 'green' development that can transform India's housing industry and thereby help reduce the country's carbon footprint.
Research output will be validated on the field prior to dissemination of databases, guidelines and standards to the real estate and building materials industry and put on public domain.
Anand Mahindra, Chairman, Mahindra Group, said: "India has the opportunity to be the world's largest laboratory for doing things differently – be it the future of urbanisation, or mobility, or climate change.  The Mahindra – TERI CoE embodies our focus on sustainability beyond just business – towards creating a larger urban stakeholder ecosystem that can power a transformative 'green shift' across India's cities and towns."
Dr Ajay Mathur, Director General, TERI, emphasised the need for cost effective, greener yet cheaper building technologies and materials suitable to Indian climatic conditions. He said that the information and knowledge sharing enabled by the Mahindra – TERI Centre of Excellence would facilitate developers to make informed decisions towards resource-efficient designs.
Anita Arjundas, Managing Director, Mahindra Lifespace Developers Limited, added, "As a pioneer of sustainable urban development in India, we believe that lasting and widespread innovation demands a collaborative approach encompassing multiple stakeholder communities."