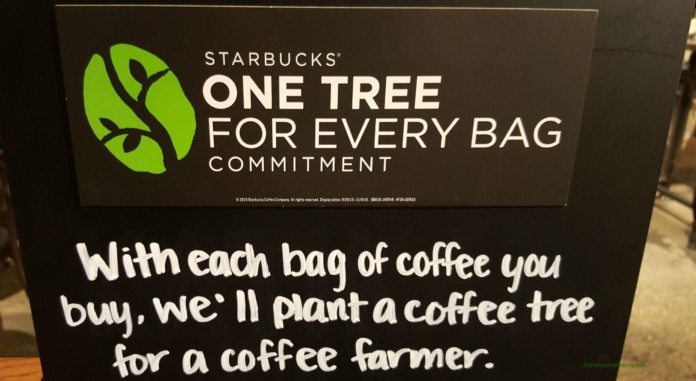 tarbucks Coffee Company has announced that it will deliver 100 million healthy coffee trees to farmers who need them by 2025. The pledge builds on Starbucks' One Tree for Every Bag initiative, which sees the company plant one tree is planted for every bag of coffee sold in a participating U.S. store.
With the extension of the program, Starbucks will replace trees that are declining in productivity due to disease and pests, which are intensifying with climate change, with healthy new seedlings. In some regions, farmers have already begun planting more resilient coffee tree varietals in anticipation of the effects of climate change. "Without enough healthy, productive coffee trees, the economic future of 25 million coffee farmers and long-term supply of high-quality coffee are at stake. So far, more than 25 million trees have been donated," a company note said.
Starbucks has been working with nurseries in Mexico, Guatemala and El Salvador to supply trees to its program and will continue to develop new supplier nurseries in additional coffee regions that would benefit from replanting.
Meanwhile, the Sustainable Coffee Challenge has launched an industry-wide effort to replant one billion coffee trees to ensure positive outcomes for both productivity and the environment. The challenge is a joint initiative of more than 60 corporations, governments, NGOs and research organizations working together to make coffee the first sustainable agricultural product. Tackling the most important challenges facing the coffee industry via individual and collective action is one of the key goals of the Challenge.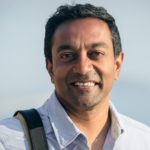 "Providing healthy trees to farmers in coffee-growing regions makes existing lands more productive and keeps us from expanding into forests," said
Dr. M. Saniayan, Executive VP and senior scientist at Conservation International. "We're proud to stand alongside Starbucks in this long-term endeavor to ensure that both livelihoods and nature around the world are vibrant and healthy."
One Tree for Every Bag is just one of the investments Starbucks has made in coffee farming communities. The brand has committed to providing $50 million in affordable credit to coffee farmers and cooperatives to reinvest in their farms by 2020 and invested $20 million in open-source agronomy through a network of Farmer Support Centers to train 200,000 coffee growers by 2020. Additionally, 99 percent of Starbucks' coffee has been verified as ethically sourced through its C.A.F.E. Practices standards developed with Conservation International.