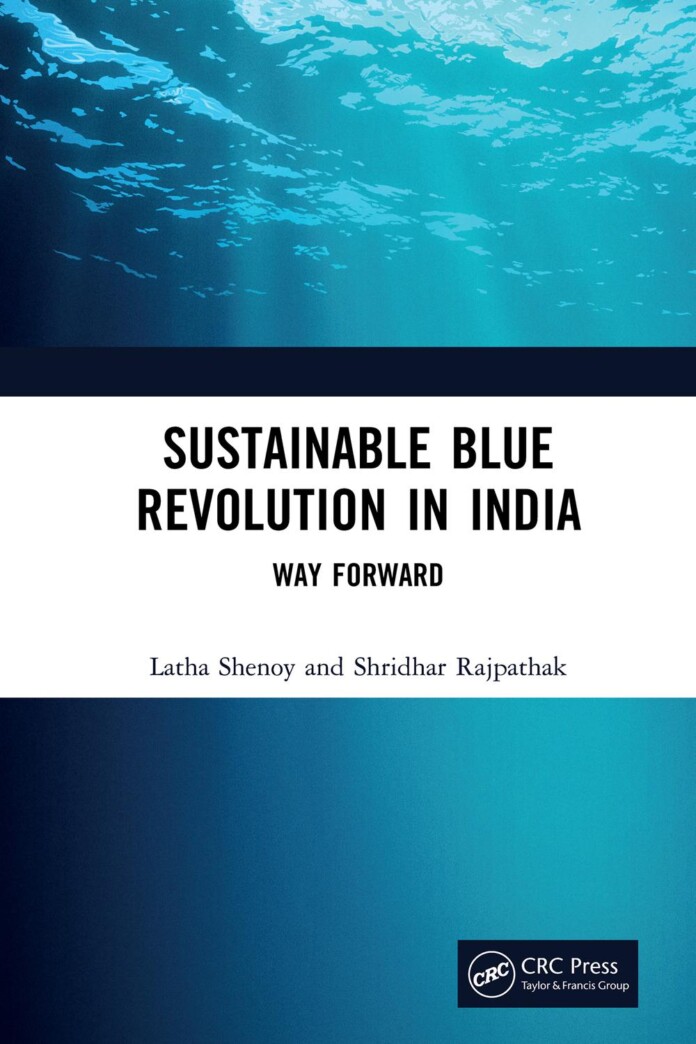 This book provides comprehensive information on several dimensions of blue revolution in a structured form.
Material provided in the book has been gathered from several relevant published sources and views expressed are based on practical field experience of the authors. Blue revolution would be one of the big game changers for the Indian economy. The subject of sustainable development of fisheries sector being very vast, concerted efforts have been made to accommodate all the relevant elements.
Very little reading material with proper analysis is currently available and this book is expected to bridge the gap and project way-forward to achieve sustainable development of fisheries and aquaculture in India under the blue revolution.
The book is organised under 13 chapters covering wide ranging subjects that include fish production, processing, marketing, exports/imports of fishery products; ecolabelling; role of industry in promoting sustainability in fishing and aquaculture; sustainability issues in marine/inland fisheries/aquaculture; and fisheries regulations and legislations.
Information has been provided on Sustainable Development Goals (SDGs) particularly SDG 14 (Life Below Water); components of blue economy; Government of India fisheries development initiatives; and executive summary of recently launched PMMSY. Emerging plant and cell-based seafood segment; overall impacts of climate change; and impact of recent pandemic COVID-19 on fisheries and aquaculture are discussed under separate chapters.
Finally, a chapter on 'Way Forward' is included that suggests practical management measures, technology infusion, technical interventions along with few innovative concepts and approaches towards achieving blue revolution.