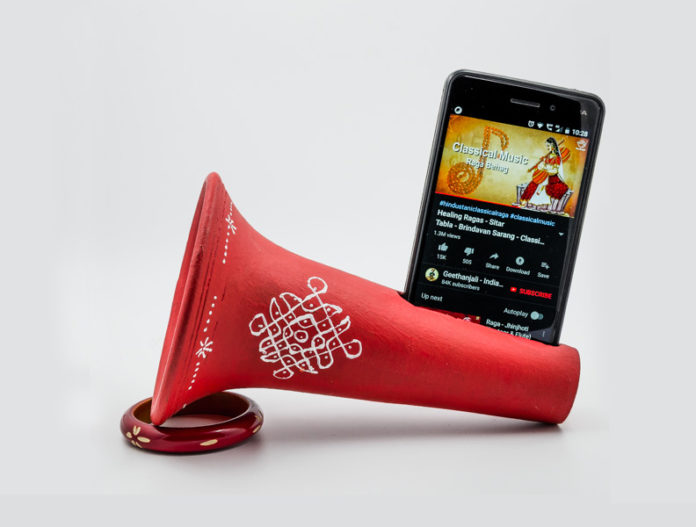 Couple Vinay Prashant and Suvarna Kamakshi teamed up in 2015 to launch Tamaala with a mission to take rich native art to the doorsteps of the consumers. This, they believe, is the only way to scale. With a fair-trade business model, they are confident of raising the living standards of thousands of artisans across India.
Excerpts of a chat between Vinay and Benedict Paramanand, Editor of SustainabilityNext
What's your business case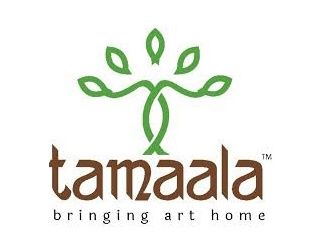 Our brand name Tamaala means evergreen tree. It also means a tree supporting all forms of native art and craft. The word 'Tamaala' means the same for Red Indians, the Japanese, Afrikaners.
Survarna and I arrived at this name after much discussion. Suvarna has been a practicing visual artist and has exhibited in galleries across India.
We have been lucky to have lived in about 22 cities across India. We looked at a number of native art forms in villages during our journey. What struck us was how so much of our native art is unrecognized, unrewarded and even undiscovered. The sad fact is that most indigenous artisans are exploited. They do not get the right platform to exhibit their work and hence don't get the right value for their work.
Our estimates suggest that more than two crore crafts persons of various skill levels are engaged in this business. Yet they have very little means of sustaining their livelihood. Most of them are also small farmers but their income has been dwindling by the year.
It's uncanny that most of the 140 or so artisans we are associated with want their children to grow up like city boys and girls in the hope of a 'better' life. Because of poor communication skills, they end up doing menial and low-end jobs such as delivery boys for aggregators. We believe that if a sustainable opportunity is created for the youth in the villages a good percentage of the youth would stay back.
Gifting market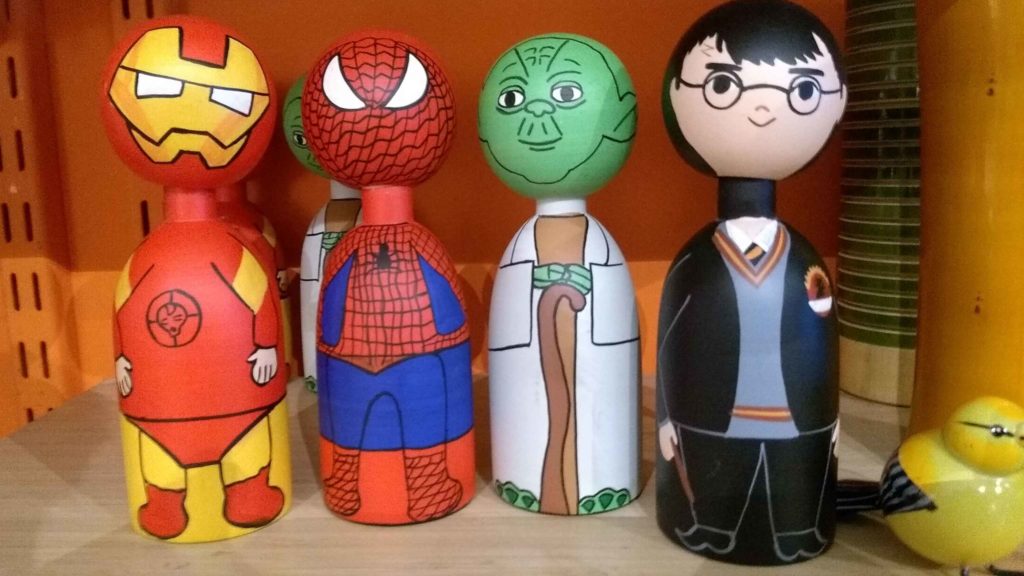 The gifting market in India still continues to be dominated by imports, which land at our ports at extremely low prices. They offer huge margins to the sellers and traders. Hence the incentive to deal in these goods is huge. In some cases products land at even one rupee to be sold for hundred rupees. Therefore, it is difficult for indigenous craft and art to compete on price and hence get left out. Also, most corporate gifting deal in imported products because they are also easily customizable and are contemporary in design and functionality.
Hence the crying need for innovation in application, aesthetics and design of Indian native art. This has to be done without taking away the essence of the native art form, perhaps adding greater value to it.
Our Terracotta Amplifier project is a good example. We found the need to tell the story of our land, our history and get people to buy into the story.
Most of our 72 GI-tagged art forms are unknown and the non-GI art forms have poor recall. Our education system does little to showcase native art forms and hence the art awareness quotient among Indians is extremely poor. This has resulted in lower perceived value for our native art forms. We feel that if people experience the art form in all its levels it could lead to greater appreciation resulting in better sales.
Tamaala started in 2015. We cater to 2000 or so retail customers who have visited our art studio in JP Nagar, Bengaluru. Already, a few institutional and corporate clients are giving us high volume business.
Organic growth
Plant Ganesha (our first rural innovation project)
2016 – 30 Plant Ganesha's
2017 – 100 Plant Ganesha's made this year.
2018 – 650 Plant Ganesha's made this year.
2019 – 1700 Plant Ganesha's made this year
Terracotta amplifier (our second rural innovation project)
2019 – 200 sold in 45 days creating employment for 3 potters.
Dasara Gombe festival involving artisans from Jodhpur, Channapatna, Mysore, Panruti & Thanjavur
2017- 50 dolls
2018 – 200 dolls
2019 – 500 dolls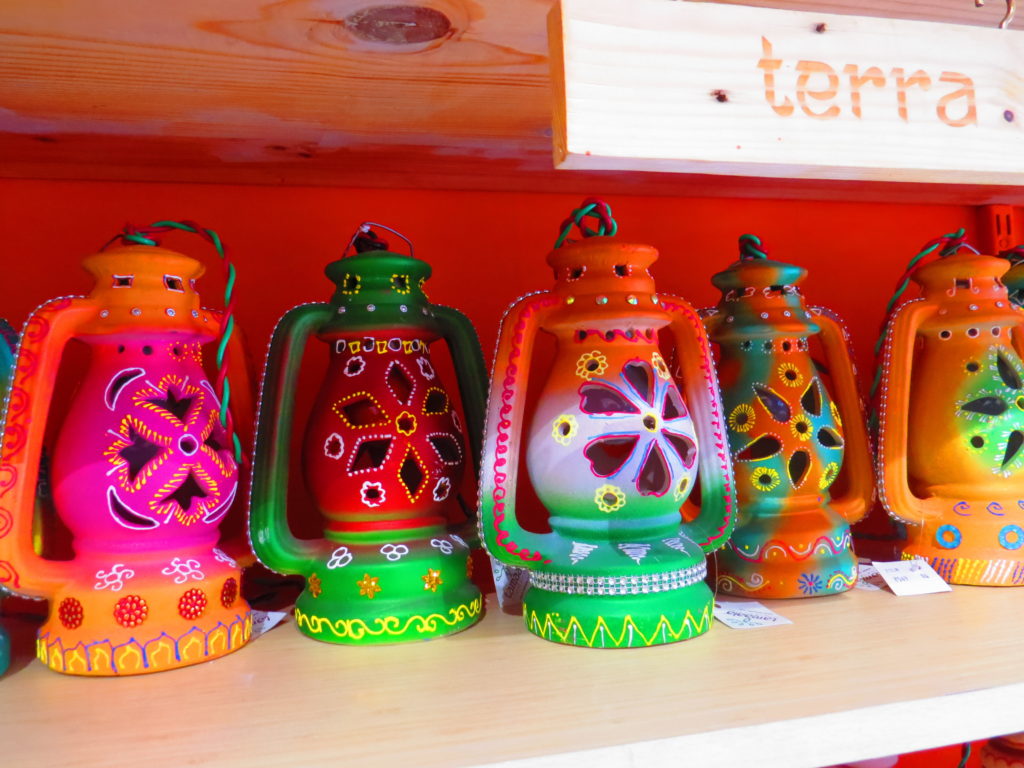 Deepavali – Earthen Lights project – lamps and lanterns made by artisans from Cuddalore, Ramanagara, Jodhpur, Ajmer, Jigni, Kengeri, Kutch
2015 – 500 lamps
2016 – 1000 lamps
2017 – 5000 lamps
2018 – 20000 lamps
2019 – 50000 lamps
This is creating employment for 25+ rural artisans
Besides this our Channapatna center has created a toolkit for a management training firm. This provides jobs for 12 craftspeople.
Watch our Journey so far – https://docs.google.com/spreadsheets/d/1atmfZSb-oeShd7bbg9I1010N76NLBiA4MoiKfz-6W3o/edit?usp=sharing
How is it a social enterprise
We work directly with artisans; we pay them in advance to ensure that they are fully able to create their work at their best levels without worrying. We avoid traders and keep only a small margin for operations.
We are a fair-trade organization. 70% of our revenue goes to the artisans compared to a normal trade where barely a fraction goes to them.
Bring Art to home and office
Innovation in each GI cluster is something we've been trying to practice. This leads to better salability of the native art products. We're also custom make creations for our customers.
Instead of waiting for customers to discover native art products by going to villages or to fairs, we are, instead, taking them to the doorstep of potential buyers like offices and to neighborhoods.
Future plans
We're growing organically and our customers are slowly becoming our partners. We would like to open one more brick and mortar store preferably in North Bangalore soon.
We have a lot of partner enquiry from various cities. We are looking for people who have a social commerce bent of mind. With our new website, we will soon be able to cater to the rest of India.
How's the transition from corporate life to a social enterprise life?
Uncompromising focus and doggedness and thick skin, say Vinay and Suvarna. We chose to work in the art space, work with artists and artisans, bring joy to people's lives through artwork on rural innovation in this space and create smiles everywhere. Yes, it was difficult to make ends meet initially, but then this journey is such that one needs to work and discover layers over layers and that leads to a deeper understanding of art forms, possibilities, and story-telling.
Then one fine day there is that critical point one reaches when the outcomes are slowly more in proportion to the efforts one puts in. Maybe it never can match a corporate job, maybe all your ex-colleagues are flying the world with their families while buying their second and third homes and you're planning to pay school fees for your daughters. But the happiness one gets in touching a talented artisan's life is truly worth it. Life in the small towns and villages is simpler and the warmth that we have earned from the rural folk is more than what money can buy.
About the founders
Blending literature and art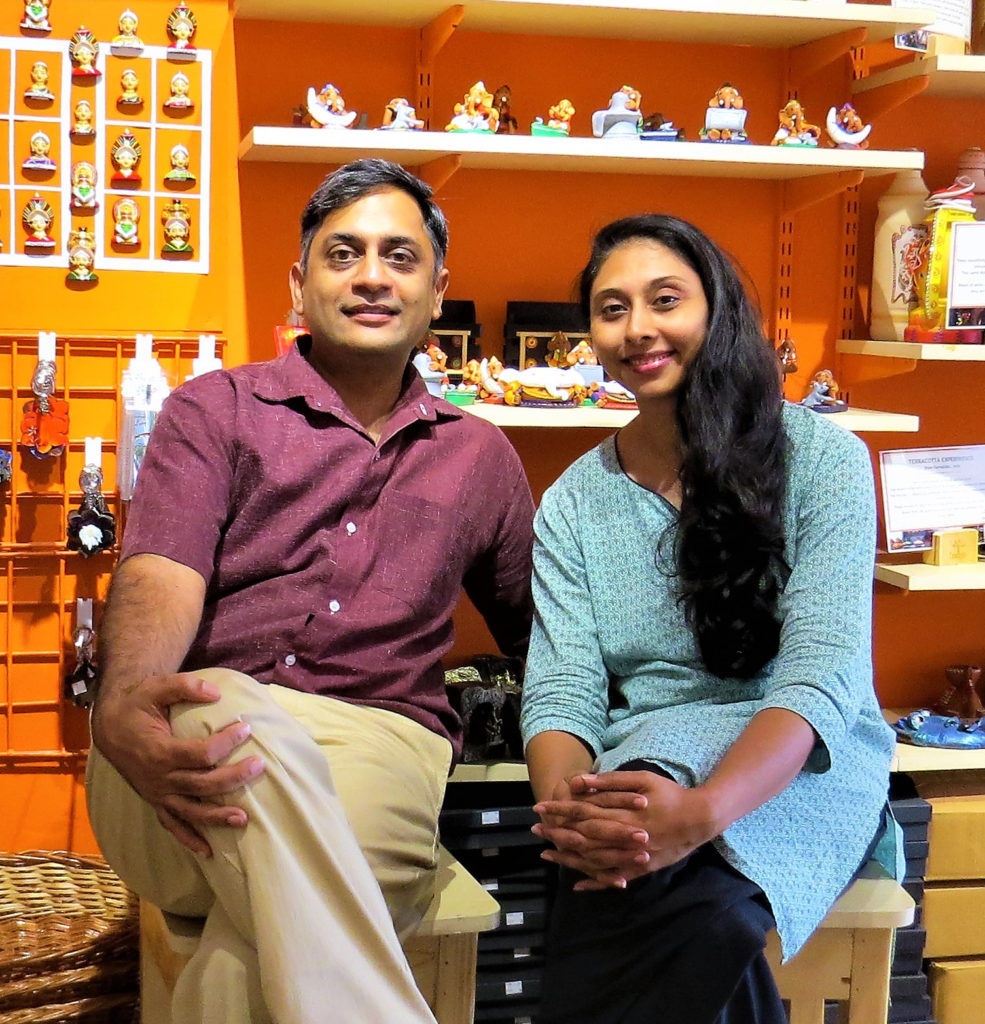 Suvarna Kamakshi is a Master's in English Literature from Delhi University. She schooled in Calcutta and New Delhi and is multi-lingual fluent in Bengali, French, Hindi, Telugu (mother tongue), Tamil and Kannada. Her formative years were shaped through philosophical, theological and spiritual discussion at home, her father Late Dr. I Panduranga Rao was director Languages UPSC and later on headed Bharatiya Jnanpith and was an author of 60 books.
She worked for a few years in Jet Airways since she loved watching airplanes. She finally found her passion about a decade back when her brush touched the canvas. Ironic that she had given up her Delhi College of Art seat to pursue Literature and was back to her true calling, though fairly quickly. Her works reflect her constant churning of those early years and questions still unanswered. Her preferred medium is oil on canvas. She has exhibited in galleries across India.
Social art evangelist
Vinay Prashant's ancestral roots are in Bangalore. He was born in Jamshedpur and schooled in Chennai. He says schooling has had a profound impact on what he does today (he studied in The School KFI, one of the schools founded by Jiddu Krishnamurthi.)
His numerous interactions with artisans and growing up in a verdant campus has shaped his ideas of supporting and working with rural and tribal artists and artisans. He can speak Telugu, Tamil, Kannada and Hindi and understands Malayalam.
He has done his graduation in Physics from the University of Madras and post-graduation in Management from National Institute of Technology, Tiruchirappalli. He says he is today a social art evangelist. He takes inspiration from his great grand uncle Sir M Visweswaraya who devoted his life to helping others, starting his career by building several irrigation canals and dams across India to help farmers. He also takes inspiration from his own father who runs a free counseling center in Mysore and delivers talks on a unique model of happiness.
Vinay worked in the corporate industry for about 18 years before choosing to pursue a social entrepreneurial journey. Retail (Shoppers Stop), Telecom (Tata Teleservices & Reliance), and Media (Radio Mirchi and Amagi) in profit center head positions. Vinay married Suvarna in 1999. They love unplanned road trips with their two daughters in tow. Most of the tribal and rural art forms they work with currently are discoveries made on such trips.