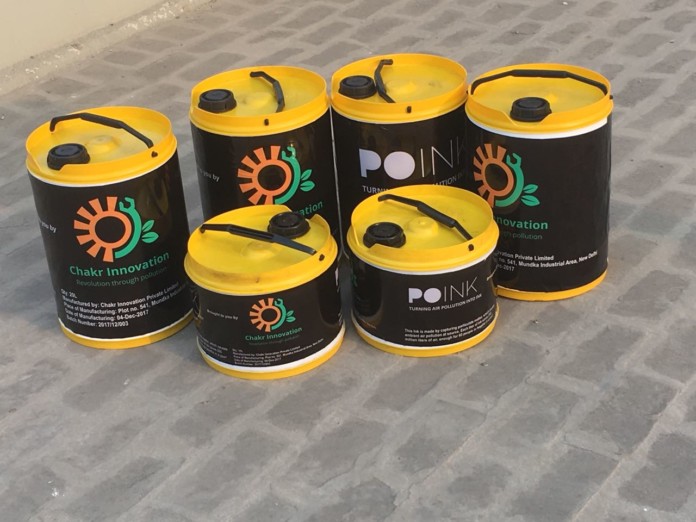 Every innovative product needs a big business to believe in. That's what Dell did when its manufacturing unit at Chennai started using the diesel ink, made from soot collected from diesel generators, for packaging and printing.
Delhi-based Chakr Innovation, founded by IIT Delhi grads, announced their innovative solution to pollution in 2016. It has the potential to make a big difference to the air quality of cities.
The world's first retro-fit emission control device for diesel generators captures over 90% of the particulate matter emissions without causing any adverse impact on the diesel engine. The patented technology, called Chakr Shield, takes diesel soot from generators and converts it into inks and paints.
Navneet Kejriwal, Sr. Director Manufacturing, Dell, says: "Adopting Chakr inks, called POINK, was "Part of our global commitment to putting our resources and technology to work where it can do the most good."
Kushagra Srivastava, CEO, Chakr Innovation says, "We are proud to partner with Dell which not only promotes but also practices various sustainable methods across its functions. We hope to amplify the partnership to capture the air pollution at its source and create a beautiful and greener tomorrow for everyone around us."
At the launch event recently, Rajeev Kapoor, India Vice President and CSR Champion, Dell said: "Environmental responsibility is much more than creating eco-friendly products. It's about incorporating sustainability into every practice."