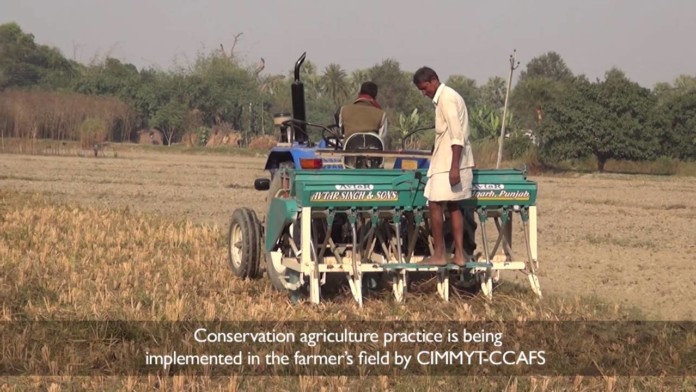 Grameen Yuvti Vikash Mandal (GYVM) a Haryana based NGO, Ecociate Consultants and Communique Marketing Solutions are working with farmers in Pundri Block of Kaithal, Haryana to bring changes in practice of crop stubble burning.
An effort has been made last year by GYVM to bring 200 acre of land out of crop burning by bringing a happy seeder machine. It has been a successful initiative and now more farmers are ready to adopt technologies which can prevent crop residual burning on their land.
Communique has taken the initiative to donate one happy seeder to farmers collective at Pharal village in Kaithal. It has started a communication campaign to induce change in crop stubble burning practices.
To expand the impact and bring more change this year's target is to make 1000 acres of land crop residual burning free by bringing 5 happy seeder machines. These happy seeders will be operated by the farmers own organizations on a rental model. GYVM and Ecociate are facilitating them in developing the system to manage and operate these machines.
Happy Seeder can plant the wheat seed without getting jammed by the rice straw. It is a tractor-mounted machine that cuts and lifts rice straw, sows wheat into the bare soil, and deposits the straw over the sown area as mulch. The machine costs around Rs.1.5 lakh a piece. It's available on rent too.
Considering the enormity of the problem, state governments can incentivize its purchase or offer the machines on rent at subsidized rates by state agencies.