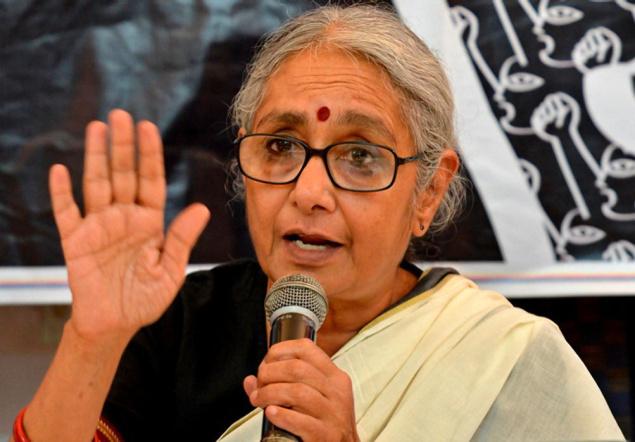 Aruna Roy, the architect of the Right to Information Act (RTI), said mass public protest and dharna will continue to remain important for survival of democracy in India despite the growing influence of social media. She believes, social media can, in fact, help amplify the influence of public protests. She said the Supreme Court's lifting ban on protest in Delhi's Jantar Mantar area, after civil society groups protested, showed public dharna was still powerful.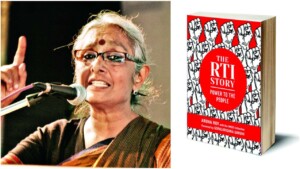 While in Bengaluru recently to address the First Fr. Claude D'Souza Memorial Lecture, Ms. Roy showed how, with 60 lakh users a year, the RTI Act is the world's most used act of law.  But she warned that "Silence is the biggest enemy India faces today. Fear Psychosis, threat of violence is forcing this silence. Callousness of India towards social and healthcare problems of the poor worries me the most."
She asked youngsters to hit the streets to protest against any injustice and this need not have to come through violence. RTI law was possible because "we had access to protest space. We used to sit for many days – even 40 days – to demand transparency."
The biggest threat to democracy today is the free-run political parties are having with electoral bonds. The law enacted by the current NDA government doesn't require political parties to disclose source of political funding. Although a public interest litigation (PIL) was filed more than a year ago, she said the Supreme Court doesn't seem too keen on taking it up in a haste.
The irony, she said, is that rules for disclosure of sources of funds for all other entities such as NGOs, religious trusts have become very stringent while political parties have a free reign.
"Despite the headwinds are against democracy, let's not lose hope. Remember, only 67 people marched with Gandhi during his famous Dandi – salt Sathyagraha March that changed India. India's challenge today is how to enlarge and safeguard democracy at the same time."
Babu Mathew, professor at National Law College, Bengaluru, said Fr. Claude's powerful legacy is about how best to involve ordinary people to drive social change. He was able to take the best of inspiration from Christianity and Marxism to work with improving the livelihoods of clusters of poor colonies in South India for four decades.
He trained hundreds of young leaders to lead NGOs to improve lives of ordinary people. He inspired, even provoked, priests to take on social and economic causes if they are to stay relevant in a largely poor country.
Fr. Claude D'Souza SJ died early July 2018 at the age of 87.