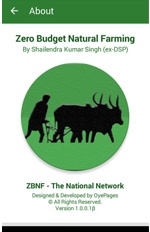 Andhra Pradesh's Zero Budget Natural Farming (ZBNF) program, initiated in 2014, was declared as one of the top 10 projects out of a total of 120 projects from across the world by Paris Peace Forum in December 2018.
ZBNF movement first started in Karnataka more than a decade ago as part of collaboration between agriculturalist Subhash Palekar, with Karnataka Rajya Raitha Sangha (KRRS). Himachal Pradesh has started ZBNK in a small way. AP has drawn up an ambitious plan to facilitate transition of eight million hectares to natural farming by 2024.
Seeing AP in hyper mode, sleepy Karnataka is trying to get its act together. But with an allocation of a measly Rs. 50 core to start with, it needs to do much more.
ZBNF is essentially about restoring soil fertility and soil organic matter. It's about doing away with most of the harmful pesticides, using less water techniques and other methods to promote a climate-friendly farming sector.
In the ZBNF method the cost of growing and harvesting produce is zero. It means that farmers do not have to purchase pesticides and fertilizers to ensure the healthy growth of crops.
Growing Support
The Azim Premji Philanthropic Initiative (APPI) announced a grant of Rs.100 crore recently. NITI Aayog and BNP Paribas have shown interest. The FAO (Food and Agriculture Organization) has said it will give AP approximately $150,000 for capacity building.
An AP government official recently said more than 160,000 farmers in the state are already practicing ZBNF. The state would need more than Rs. 15,000 crore in the next few years to rope in most of the farmers.
Fighting the pesticide lobby will be one of the toughest challenges along with farmers' reeducation.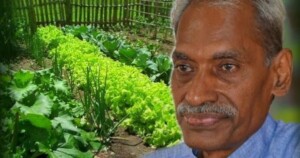 Subhash Palekar
Subhash Palekar can be called the Father of ZBNF. His inspiration came from closely observing how forest systems worked.
Palekar began to mimic the techniques in his own farm. For six years, from 1989 to 1995, he experimented and verified different techniques, before consolidating them into the 'Zero Budget Natural Farming' technique.
For more details, read https://india.mongabay.com/2018/09/27/andhra-pradeshs-push-for-zero-budget-natural-farming-inspires-others/