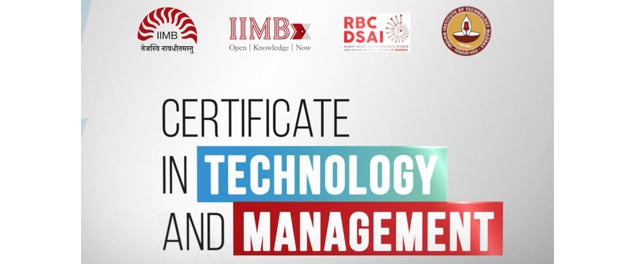 It's understandable if Indian Institute of Management Bangalore (IIMB) is surprised with its own success in its quest to democratize management education. Started in 2015, in about four years, its IIMBx – the online learner platform has crossed 900,000 from 190 countries. Only a third is from India.
IIMBx's vision "is to create a positive social impact by leveraging educational technology to create a world-class repository of digital courseware in management to learners across the globe."
In the new few years, IIMBx aims to be a thought leader and preferred digital hub for management education supporting managers, academics and institutions across Asia and Africa.
Unlike IIMB, IIMBx is not an elitist set up. The variety of courses on offer could appeal to anyone who wishes to learn, upskill or wants better career prospects. It is affordable and comes with several scholarships. The most interesting one is the 75% scholarship for single mothers.
IIMBx offers MOOCs in all areas of management – data and insights, economics, finance, marketing, people management, operations, and strategy. It has programs for every kind of learner, ranging from first-generation entrepreneurs to college educators looking to teach better.
Democratizing Management Education
The target learners include women entrepreneurs, small scale business leaders who wish to acquire skills to make better decisions and faculty which has had access issues all along. For those already studying Management in various colleges, IIMBx is a boon as it helps them with access to the best-in-class faculty and content at affordable price and comes with a certificate as well.
IIMBx knows it needs partners to make its offering appeal to a wider audience through diverse courses. With IIT Madras, IIMBx offers technology and management program, a much-needed course at a time when the interplay between them is either scary or exciting or both.
With the conference on Future of Learning in 2018 involving all stakeholders, in association with IIT Bombay, IIMBx is clearly interested in anticipating trends so that it is better prepared and is capable of playing a leadership role.
IIMB's strength has been its corporate interface. IIMBx is leveraging that to not only become relevant to the Indian context but help policy-making to set future agenda. Its current partners are Wipro Limited (IT Services), Earth Watch India, Amazon India, Harvard Business School Publishing and a few others.
MOOC on MOOCs is perhaps IIMBx's most adventurous initiative. This is a Digital Learning Playbook – is platform-agnostic and gives learners an overview of the different aspects of creating their own MOOC: planning, designing, production, and delivery. True to the idiom (paraphrased) – Teach fishing instead of doling out fish to the hungry.
Learn more at http://www.iimb.ac.in/iimbx