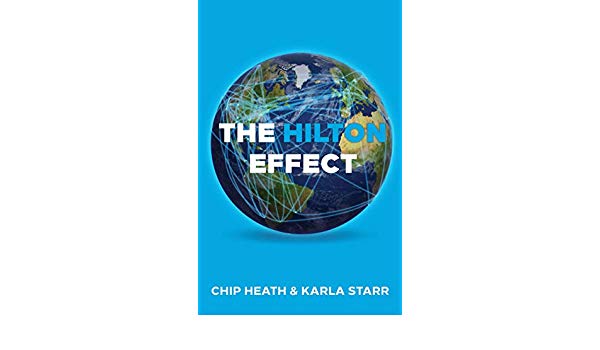 In a new book titled The Hilton Effect, Stanford Business professor and Chip Heath present a closer examination of the company founded by Conrad Hilton, a dreamer who aspired to accomplish much more than to create a comfortable place to sleep.
"Most organizations celebrating their 100th birthday would be content to throw themselves a party, but Hilton opted to hire a pair of sceptical outsiders – business authors with backgrounds in social science – to examine its impact on the world," Heath said. "The stories that emerged were even more remarkable than we initially suspected and what Hilton employees considered to be just another day at work was quite extraordinary."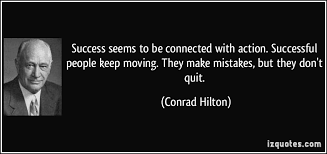 Through extensive independent research and in-depth interviews, Heath found deeper meaning in the history and influence of the company over the past century. Heath focused on three areas that he argues define The Hilton Effect on guests, team members and on the larger community.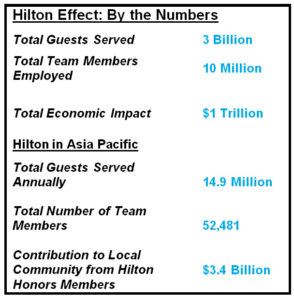 The Hilton Effect on Communities and Economies
Hilton has been the first to enter numerous emerging markets around the globe, has often remained during difficult times, and has led the charge on revitalizing areas that lost hope.
All across Asia Pacific, Hilton's team members have spearheaded wide-ranging initiatives to engage the larger community where Hilton operates, serving as agents of change who make a positive difference in people's lives beyond the hotels.
Like in India, where Hilton works with non-profit organization Sundaram to promote good hygiene practices and positively impact people in the communities in Mumbai through their soap recycling partnership. This helps decrease the number of children and families suffering from gastrointestinal problems or skin problems like boils and rashes.
Since 2011, more than 1,800 Hilton hotels have been involved in soap and amenity recycling, diverting more than 816 tons of soap from landfill and distributing over 7,000,000 new bars of soap.
The Hilton Effect is available for download on Amazon