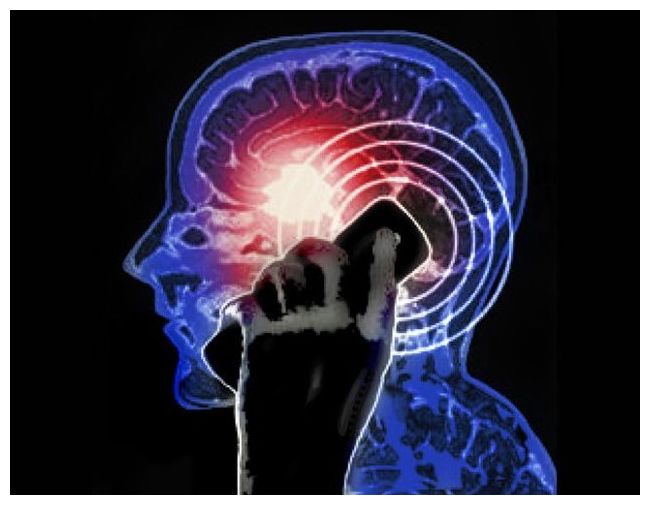 The inconclusive and often heated debate between mobile phone producers and multiple research bodies about the ill effect of radiation seems to have led to users' apathy towards what could be a major health hazard.
Ajay Poddar, founder of Synergy Environics, seems to be fighting a lone battle and appears to be making some headway. He is hopeful his radiation reduction devices and solutions could positively impact more than two crore people in two years from the current 40 lakh.
In a chat with Benedict Paramanand, Editor of sustainabilitynext.in, he said: "We have developed a science and a service known as 'ENVIRONICS', which corrects the effect of some of the harmful radiations from Earth's natural sources (Geopathic Stresses) in our living and working environment." Environics has added personal and home radiation protection solutions in recent years.  
Although formally set up in 2007, the IIT Delhi civil engineer has been working on radiation protection solutions for more than two decades. He says: "The efficacy of this service has been validated from the feedback received from more than 2,000 establishments where it has been implemented since 2007. These include 9 Steel plants, 21 Oil refineries, Airports such as Mumbai and Hyderabad, 250 plus manufacturing plants, Government and PSU Offices, more than 30 5-star hotels of the ITC and Lalit groups group, among others. We have so far covered 100 million sq. feet.
Excerpts of the chat:
What was your Eureka moment?
How the geopathic stress has been considered while designing several temples and churches built many centuries ago. Some examples in India include Mamallapuram and Gingee Fort. It's the same with Duomo in Milan, the Chartres Cathedral in France and Acropolis in Greece.
There's also strong correlation between prolonged exposure to geopathic stress and diseases such as cancer, skin disease and high blood pressure. Excessive exposure to Wi-Fi radiation and electrosmog (radiation from multiple devices in close proximity) can cause glioma (cancer of the brain), hearing loss, reduction in sperm count, among others.
How unique is your solution?
We moved to addressing radiation on individuals who use mobile phones extensively. The key is not to reduce radiation since that will affect the quality of calls. We started with the question – what's in the radiation that's harmful?
We found that microwave is harmful since it emits radiation from all electronic devices including the Wi-Fis. Since we did not find any credible technology anywhere in the world, despite several claims, we developed our own patented technology.
The good thing now is we can look at radiation from many sources. Our USP is not to ask people to move away from spaces where they operate or use devices, we have found ways to correct it using material composities.
Is it expensive for mobile phone users to buy your device?
Despite its uniqueness, we have made our chips and solutions affordable. When a person buys a Rs. 20,000 phone, our chip costs only Rs. 700. If mobile phone companies want to incorporate it in the device we can reduce this cost significantly.
Our focus has been India so far. We just opened an office in Singapore to address the South East Asian market. We have patented the chip for the phones and tests and customer data of our services have been extensively recorded and published.
How do you measure the effect of your device?
We take pulse rate of people before work and after work. There is a clear 4 to 5% reduction in the pulse rate/heart rate. We have done a joint test with Max Healthcare and have published the findings in an international reputed journal. We recently concluded tests with AIIMS (All India Institute of Medical Sciences.) on EEGs – how the brain is affected because of use of mobile phones. The findings showed noticeable improvement in alpha and theta waves after using the EnviroChip. We will publish the findings soon.
Why can't you reach out to mobile phone companies for embedding your chip?
They are in denial. We can even give it to them for Rs. 100 a piece. Their general ruse is that customers are not demanding it. They feel that their sales will be affected if they talk about radiation effects.
Despite our vehement efforts, telecom and mobile phone lobbies have not responded favourably yet. The media too has not paid much attention to the effects of overuse of electronic devices and creating awareness about the same.
Today radiation comes from multiple sources – mobile towers, routers, boosters, blue-tooth, wi-fis are all radiation generators. We are saying that like you wear seat-belt in cars, using radiation protection chip is equally essential in mobile phones.
Our EnviroGlobe takes care of radiation around 300 square feet. It neutralizes the negative effects of Wi-Fi from Server Rooms, Routers, Mobile Towers, Hi Tension Lines in around 300 sq. ft. This costs Rs. 4,500 in retail. One can put this device in the bedroom or workplace.
We are currently working on putting geopathic stress data on Google Map for ready reference and quicker response.
End of the day, Environics offers a wellness product. The earlier the customers realize its benefits the better it is for their health and well-being.
Watch https://play.google.com/?hl=en&tab=m81