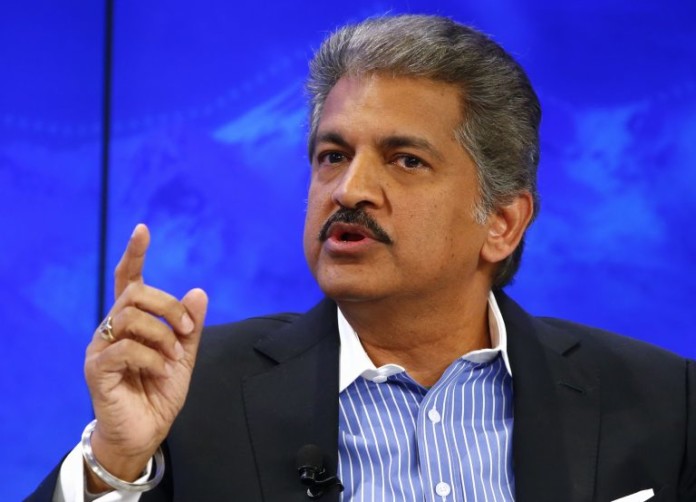 The $20 billion Mahindra Group Chairman Anand Mahindra made a bold announcement at Davos recently that on behalf of all employees of his group the entire conglomerate and all its 100 companies will be carbon neutral 10 years before the agreed deadline (2050) for the world in the Paris agreement.
This is significant because earlier Mr. Mahindra had pledged that only its flagship company Mahindra & Mahindra would become carbon neutral by 2040. However, inspired by conversations at the summit, he upped the ante on his commitment by extending that pledge to the entire group.
"We are doing our part in the global fight against climate change with this ambitious new target. Mahindra will leverage the latest technological advances and its recently announced Carbon Price to work towards being carbon neutral by 2040."
Anand Mahindra is co-chair of the Global Climate Action Summit currently under way in San Francisco committed that his entire group of businesses would become carbon neutral.
M&M is also the first company in the world to commit to doubling energy productivity by signing on to The Climate Group's program EP100. A company note said by "Using energy efficient lighting, efficient heating, ventilation, and air conditioning (HVAC), motors and heat recovery projects, Mahindra & Mahindra has doubled the energy productivity of the automotive business almost 12 years ahead of schedule. The farm equipment business is also ahead of schedule in achieving its goal and is more than half-way there."
Many Firsts
The company was also the first Indian company to announce its internal Carbon Price of $10 per ton of carbon emitted to fund investments required to pursue the path of carbon neutrality. The price was carefully arrived at on the basis of international benchmarks and an assessment of what was required to achieve the goals set by the business on energy efficiency and renewable energy.
The company said it has more than 10 years of experience in creating carbon sinks. It looks forward to using this experience to deal with residual emissions in a manner that is world class and follows the best established protocols.
M&M will be working on its carbon neutrality commitment with the international non-profit organization Environmental Defense Fund (EDF), which works with leading companies to raise the bar for corporate sustainability leadership. It will continue to work with EDF and other leading partners as it implements actions towards achieving carbon neutrality.
M&M is also a signatory of the Science based targets initiative which provides companies with a clear pathway for reducing emissions in line with the Paris Agreement's goal of limiting global warming to well below 2°C above pre-industrial levels. All these commitments are helping the company on its path to go carbon neutral.
The Mahindra Group is a leader in utility vehicles, information technology, financial services and vacation ownership in India and is the world's largest tractor company, by volume. It has a strong presence in agribusiness, aerospace, commercial vehicles, components, defense, logistics, real estate, renewable energy, speedboats and steel. It employs more than 2,400,000 people across 100 countries.