Amidst a plethora of online learning courses with multiple outcomes, the one that links learning to skill enhancement for the job market appears to be timely. That what EdSanta Education is aspiring to do.
EdSanta Education has rolled out its AI powered e-learning platform 'Elite' which it says is "set to create a paradigm shift in learning." It's a platform for curated learning that maps over 2000 skills to the user's career path. It says it uses advanced data mapping algorithms to provides content in a byte sized format. The platform caters to users in India, Middle East and other Asian countries.
Elite works on the premise that learning is not done just through courses along. The most effective learning happens when you need to learn to solve a problem at work. "It aids individual empowerment by keeping the learner engaged, motivated & skilled."
Also, EdSanta's 'Elite for Campus' product aims to empower students with "strategic and effective career guidance that makes them skill ready – job ready."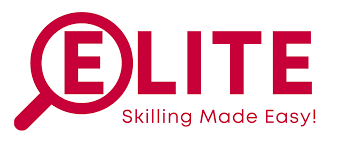 Elite's patent-pending AI engine curates and personalizes daily learning from latest podcasts from influencers, videos from technology veterans and blogs from thought leaders. With more than 356,000+ courses, 2.3m+ videos, 1,50,000+ podcasts, and 75,000+ webinars, Elite aims to become the primary source of learning.
Rohan Krishna, CEO, EdSanta Education said at a recent launch: "The pandemic emphasized the skill gaps in the existing workforce. A plethora of Edtech brands emerged to make the most of the market condition, making the sector highly fragmented. While there are many EdTech brands to choose from, none of them solves the pain points of e-learning; attention span, completion rate, and individual approach. It's alarming that the course completion rate today is 6 among 100 learners."
Apart from Elite, EdSanta has also on offer several learning and skilling solutions like 'Get me A Course,' 'Get me a Guru,' 'Get me Employed' and AdSmart. "With Elite, EdSanta completes the lifecycle of an Individual from learning- employment- mentorship."
EdSanta Education says it already has 250+ corporate customers, 2,00,00+ monthly active users, 30mn+ learning resources and, 150% monthly skilling growth rate.