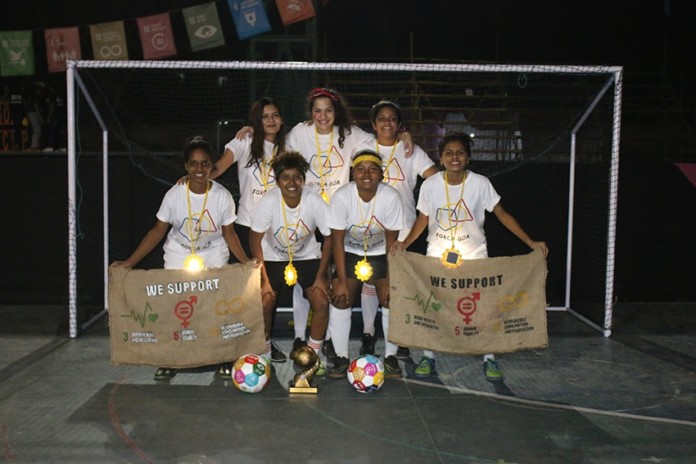 Global Goals World Cup Mumbai http://ggwcup.com/mumbai2019, a women's only activist soccer tournament, was held early February 2019 at Fr. Agnel Multipurpose School and Junior College in Navi Mumbai, Maharashtra. The purpose of the Cup is to leverage the power of sport to raise awareness of the UN Sustainable Development Goals (SDGs) in general, and engage women in the development agenda.
The one-day tournament had 24 teams of 5-8 female soccer players who chose one of the 17 goals to advocate and play for. The teams include wonderful teams from Slum Soccer, Magic Bus, SanScar, Dreaming in the Slums, Mumbai Football Girls, Antarang, Save the Children, SAP Next Gen etc. Each team got a chance to creatively represent the SDG they were playing for.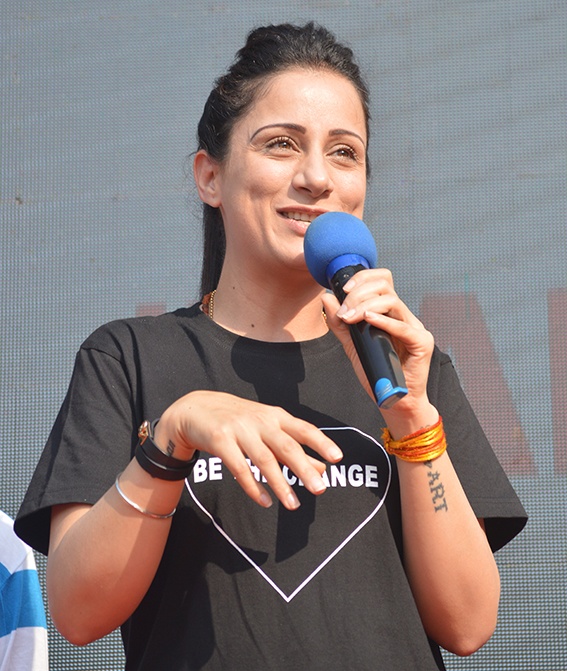 Rouble Nagi, an artist and painter, Anjali Shah, a member of the All India Football Federation and Saleha Khan were a part of SDG5 Dream Team that had been created to celebrate women super heroes to inspire and serve as the role models of their generation.
Rouble Nagi made headlines recently with her Initiative "Misaal Mumbai", a Slum Painting initiative. She and her volunteer artists painted more than 43,000 houses along with sanitation, waterproofing and by conducting workshops on hygiene and sanitation. Anjali Shah is an Executive Committee Member of the All India Football Federations and is also Director of Premier India Football Academy (PIFA). Saleha Khan was nominated as one of the Goalkeepers by Gates Foundation as a part of Project Everyone. She is Ashoka Youth Venturer and Savitribai Phule Awardee.
Focused on driving women to action, unified by sport, the GGWCup was organized by Dubai-Headquartered Sustainable Mindz & Denmark-based Eir Soccer, in partnership with United Nations Development Programme (UNDP), Danish Government, United Nations Advocacy Group, Project Everyone and SAP Next Gen.