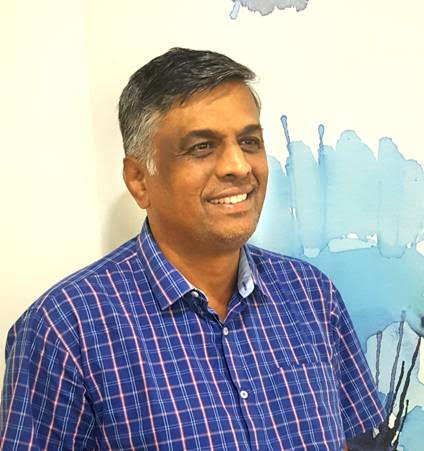 SociallyGood, the world's first online marketplace for the social sector, is all set to launch a feature that will help individuals, organizations and NGOs prepare their Social Karma profile. This profile is essentially about the social impact made through various activities and projects.
"If people add their Social Karma profile on LinkedIn, for example, they start looking so much better as a person. This will also enhance their chances of landing better jobs or promotions," SociallyGood founder Bhaskar Enaganti told SustainabilityNext on the sidelines of the official launch of the platform in Bengaluru early May 2019. Bhaskar is a serial entrepreneur and alumnus of IIT Madras and Indian Institute of Science (IISc), Bangalore.
SociallyGood was soft-launched in 2017. It's already working with 1000+ non-profits. A company note states that the platform has enabled non-profits to showcase last mile impact and improve their transparency and reporting of outcomes.
This platform combines the power of social media, artificial intelligence, cognitive science and other tools for running a robust platform. It simplifies various aspects of social services like fundraising, volunteering, employee participation and beneficiary management. It's a for-profit platform that is helping non-profit entities to operate efficiently and reach scale.
To expand its footprint and offer new services, the platform is planning to raise Series A funding in 2019. It has so far raised Rs. 4 crores. "A significant portion of the funds will be deployed towards building a more robust social service network in India to reach backward areas using technology." It has integrated more than 10-point solutions into one robust platform that makes the fundraising, volunteering, campaigns and beneficiary management simple.
Big NGOs such as Sewa International, Youth for Seva, Samartha Bharatha, HonourPoint and Karnataka Public School-Yalanadu already use SociallyGood. The platform aims to expand its operational footprint beyond India and US over the next three years to Canada, Europe, Asia, Australia and Africa.